Police facing 'toxic mix' of mental health issues and online extremism
Counter-terrorism police are facing "a toxic mix" of mental health issues and online radicalisation as the country comes out of lockdown, a senior officer has warned.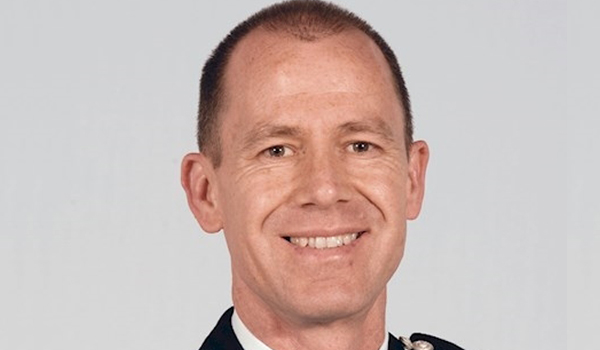 Commander Richard Smith, head of the Metropolitan Police Service (MPS) Counter-Terrorism Command, said young people in particular had been left at greater risk of online radicalisation during lockdown.
Giving evidence today (July 7) to the London Assembly Police and Crime Committee, he said: "One of the impacts of the pandemic has been to leave young people at greater risk of radicalisation and vulnerable people at greater risk of radicalisation online.
"It's only as we unlock and activity then rises that we will see what that has meant for them as we get more referrals into (anti-radicalisation scheme) Prevent.
"That goes alongside what is now becoming better documented in terms of the impact of the pandemic and lockdown on people's mental health generally.
"I'm not saying that mental illness and terrorist ideology are corroborated necessarily one way or the other, but they're certainly not mutually exclusive.
"There's a real toxic mix that we may see as we come out of the pandemic in terms of the numbers of people who have been at risk of radicalisation.
"I am therefore very keen to see the number of referrals into Prevent increase so that we can engage with those people and direct them onto more productive pathways."
This week, UK counter-terrorism police have teamed up with Netmums to provide advice to parents on how to spot the signs of radicalisation and where to get help.
Law enforcement are growing increasingly concerned about the number of under-18s being groomed by extremists, particularly on the far right.
In the year to March 2021, 13 per cent of suspects arrested for terrorism offences were aged under 18, compared with five per cent the previous year. Children were also the only age group to show an increase in this period.
Of the 21 children arrested up to March 2021, 15, or 71 per cent, were linked to extreme right-wing beliefs, and the proportion has been growing since 2015.
In that year, less than 20 per cent of under-24s were held for far right beliefs, rising to 60 per cent in 2020.
Mr Smith said that while the number of arrests for suspected terrorist offences had dropped during the coronavirus lockdowns, this was due to a reduction in opportunities to commit crimes rather than a reduction in threat.
The terror threat for the UK has been substantial since February, and he said it remains at that level.
He told the committee: "In terms of the threat itself I have seen no reduction. Certainly as we come out of lockdown there is a sense that the tempo of activity has risen.
"We are now seeing the tempo of activity rising and therefore the tempo of our activity countering it rising commensurately."
Mr Smith said police and the security services have foiled 29 "well-developed" terrorist plots since 2017, along with "many others" that were stopped before they had progressed that far.
He told the committee that he is "deeply concerned" about moves among social media companies to provide end-to-end encryption for messaging services.
"I am enormously concerned about the enthusiasm of service providers to move to end to end encryption and in particular to forms of end to end encryption which mean that even the service provider cannot look at the content of those communications," he said.
"I completely understand the appetite that people have for privacy, personal privacy, and I think that's absolutely right and to be defended.
"But what end to end encryption permits is a dark space where terrorists, those people who exploit and abuse children sexually and criminally, can operate with impunity."
Mr Smith added that he is troubled by encryption where "there is no opportunity to investigate whatsoever" and "where potentially commercial interests are put ahead of public safety".