Police face super-complaint over officers' domestic abuse
An official 'super-complaint' is to be lodged against police forces across England and Wales to challenge the 'boys' club' culture that means officers who abuse their spouse or partner are much less likely to face prosecution than ordinary members of the public.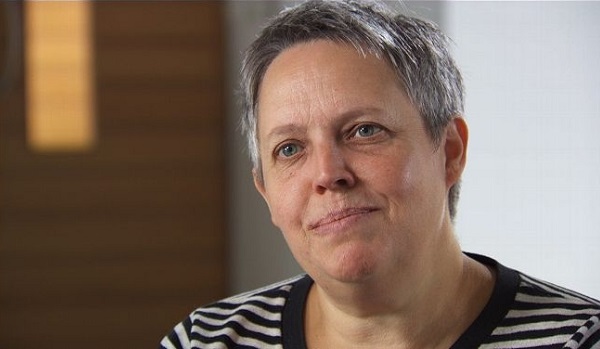 The action is being taken by lawyers from the Centre for Women's Justice (CWJ) after an investigation by the Bureau of Investigative Journalism found that of nearly 700 reports of police-perpetrated domestic abuse made over three years, less than a quarter resulted in professional disciplinary action.
The Bureau interviewed "multiple women" across the UK who felt abusive police officer partner had used their professional positions to further intimidate and harass them. Many had been too afraid to report the abuse, but those who did said the allegations were not taken seriously.
A number of cases have recently come to light. Last week, one former and one serving officer at Gwent Police accused the force of covering up for a police officer who was domineering, controlling and physically abusive to several younger women he formed relationships with.
Police Constable Clarke Joslyn was allowed to remain in his post after a new recruit ten years his junior reported him for controlling behaviour and stalking. A disciplinary panel later found that he had used controlling behaviour, that he had threatened to "end her" if she humiliated him and that he had physically assaulted her by grabbing her neck and applying pressure.
PC Joslyn was eventually suspended on full pay for four years while allegations by four women were investigated. He resigned before his misconduct hearing, during which he told the panel in written evidence that the complaints against him were "fabricated, misrepresented and exaggerated".
The panel found on the balance of probabilities that the claims were proven. They said he would have been dismissed if he had not already resigned. Two of the officers abused by PC Joslyn say they are now raising funds to sue Gwent Police for negligence.
In a statement, Gwent Police said PC Joslyn faced a misconduct hearing last year after a "thorough and robust inquiry" by its professional standards department.
"It is right that anyone who does not adhere to these standards is held accountable and the appropriate action is taken. In terms of the specifics outlined, many of these matters are now subject to further legal proceedings and it would be inappropriate to comment further," it added.
In Scotland, the Police Investigations and Review Commissioner (PIRC) is investigating a group of male officers – known as 'the boys' club' – who have been accused of criminality and sexist bullying of female colleagues.
It is alleged that the officers, based in the Moray town of Forres, drove a female officer to a forest at night where she was abandoned to "teach her a lesson" after she made a report of domestic violence and sexual assault against her police officer ex-partner.
A second female constable, in the late stages of pregnancy, was allegedly locked in a first-floor room inside Forres police station and was forced to escape via the fire escape.
A female civilian officer was also allegedly locked in a ground-floor room at the same police station. She escaped by climbing through a window.
Another female constable made a criminal complaint that she was "placed in a state of fear and alarm" by some of the 'boys' club'.
The PIRC inquiry was triggered by a female constable who turned whistleblower because she believed her initial allegations were not being properly investigated by Police Scotland.
A number of male officers have also made allegations of homophobia and bullying.
A PIRC spokesperson said: "We are investigating allegations of potential criminality against officers of Police Scotland and it would be inappropriate to comment further on a live inquiry."
The CWJ will formally submit its super-complaint in the coming weeks, requesting an institutional investigation into practices and systemic problems at forces across the country.
Harriet Wistrich, founder-director of the CWJ, told the Bureau: "We are assembling case studies from around the country where women in relationships with male police officers who have abused them are fearful of reporting and are frequently failed and victimised when they do."
A spokesperson for the National Police Chief's Council said they were aware of the potential complaint but were unable to comment as nothing had yet been received.