Police driver who 'accidentally' ran over suspect guilty of gross misconduct
A former police driver who 'accidentally' ran over a suspect in his vehicle has been found guilty of gross misconduct.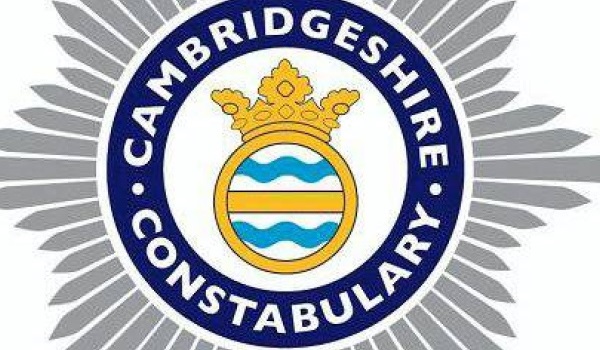 Prior to his resignation last month, Lee Rumsey had served as a constable with Cambridgeshire Constabulary for more than 20 years and had been attached to the roads policing unit based at force headquarters in Huntington.
The incident took place on August 29, 2017 evening during a routine patrol in a marked car when PC Rumsey, accompanied by Sergeant Declan McDonagh in the passenger seat, saw a silver Mercedes lose control at a roundabout.
After PC Rumsey turned on his blue lights and sirens, the Mercedes took off, reaching speeds of up to 80mph as it passed through a residential area with the police vehicle in pursuit. The chase ended when the Mercedes collided with a lorry and the three occupants attempted to flee on foot.
Remaining in his vehicle to pursue the driver, Mr Rumsey said he "tapped" the man's legs with the patrol car to knock him over. He explained that he chose to take such action because at the time the force was on high alert due to terrorism threats and active organised crime gangs.
However, while attempting to leave the vehicle to grab the man, Mr Rumsey accidentally pressed the accelerator, knocking the man over once again. He told he Sgt McDonagh he had accidentally pressed the wrong pedal during a "senior moment".
The man who was struck by the vehicle, 23-year-old Jay Woodgate, suffered a dislocated shoulder and other injuries. He was later convicted of a number of offences in connection with the incident.
In May, PC Rumsey appeared at Cambridge Crown Court on charges of dangerous driving. He was acquitted on all counts.
However, at a misconduct hearing on Wednesday (October 30), the former officer was found to have breached the Standards of Professional Behaviour for Use of Force, Authority, Respect and Courtesy and Orders and Instructions.
The independent panel found his actions amounted to gross misconduct and that he would have been given a final written warning had he remained a serving officer.
Mr Rumsey resigned from his role with Cambridgeshire Constabulary last month after claiming he had become the victim of a "witch hunt" following the outcome of the court case.