Police conducted 'unlawful' searches over VIP abuse claims
A damning report published today (October 4) says Metropolitan Police Service (MPS) officers "unlawfully" obtained warrants to search the homes of wrongly accused suspects named by Carl Beech, who fabricated claims of a VIP paedophile ring in Westminster.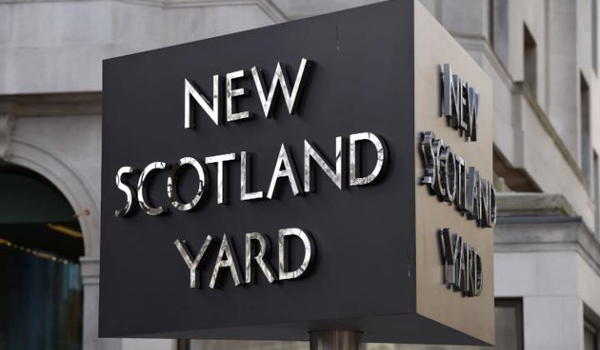 The 400-page report by former High Court judge Sir Richard Henriques identifies 43 separate mistakes by officers investigating claims that high-profile politicians and public figures raped, tortured and even murdered children in the 1970s and 1980s.
Sir Richard's independent review followed the conclusion of the £2.5 million, 16-month investigation, known as Operation Midland, which ended in 2016 without a single arrest.
The investigation saw the homes of D-Day veteran Lord Bramall, Lady Diana Brittan, the widow of former Home Secretary Leon Brittan, and former Tory MP Harvey Proctor raided on the basis of false claims made by Beech.
Former NHS manager Beech, who was known as 'Nick' before his identity was revealed, was jailed for 18 years in July after being found guilty of 12 counts of perverting the course of justice and one of fraud.
The MPS said its decision to publish chapters one, two and three of Sir Richard's review was in response to "pressing concerns and the need to dispel rumour, to demonstrate transparency and our organisational willingness to learn from past mistakes and help maintain public confidence".
The report said police had failed to spot that Beech's story was riddled with inconsistencies and lacked any credible corroboration, adding: "When analysed the only possible rational conclusion was that all Beech's allegations were both fabricated and malicious."
It also found that while the responsible officers "assert that they kept an open mind, several failures can only be explained by an unwarranted and disproportionate belief in 'Nick's' credibility".
"The most significant error in this investigation was the decision to apply for search warrants coupled with formulating inaccurate statements which were placed before the district judge," said the report.
"But for that decision, this investigation may well have been completed without the dreadful adverse consequences I have described."
Sir Richard added that the MPS had failed to give enough weight to the "outstanding character" of those accused of the crimes: "The concept of the former head of the Armed Forces, a former Prime Minister, an ex-Home Secretary, former heads of MI5 and MI6 and a Conservative MP being engaged in raping, grievously injuring and torturing a young boy in a swimming pool with a Labour MP and a former senior Army officer watching was simply ludicrous," he said.
Ahead of the report's release, the barrister leading the Government's child sex abuse inquiry claims he warned the allegations being made were bogus, months before the operation was shut down.
Ben Emmerson QC, lead counsel to the Independent Inquiry into Child Sexual Abuse, said he interviewed Beech in 2015 and claims to have told senior police officers not to believe his claims of rape and torture.
A judge was told Beech was a "consistent" witness but not told of seven undermining factors. The then Independent Police Complaints Commission investigated and decided the officers should not face any disciplinary charges.
In December 2014, the MPS described Beech's claims as "credible and true". The force later apologised and said the detective who said this had gone further than he should have. That same month, Detective Superintendent Kenny McDonald, who was in charge of the investigation, said police policy dictated that officers believed a victim unless evidence emerged to undermine their account.
The MPS has paid compensation to the families of Lord Bramall and Mr Brittan but has been unable to agree a settlement with Mr Proctor. The former politician's barrister, Geoffrey Robertson QC, said there was never a shred of evidence to warrant the police investigation of Mr Proctor.
He added: "Operation Midland was conducted incompetently, negligently and almost with institutional stupidity. The allegations were inherently incredible, there was not a shred of evidence during or after they were investigated, and Beech had already been shown by another police force to be a fantasist."
Mr Proctor said he grateful to Sir Richard for the "coruscating report about the incompetence, negligence and likely criminality of the police officers of Operation Midland who deliberately and unlawfully trashed my life and reputation and that of public men more illustrious than myself".
Home Secretary Priti Patel has written to the Chief Inspector of Constabulary, Sir Tom Winsor, asking him to review the actions of the MPS over Operation Midland.
Former MPS Deputy Assistant Commissioner Steve Roadhouse, who oversaw the operation and has since moved to the National Crime Agency, said: "Sir Richard's report has identified many areas of concern and there are clearly lessons to be learned for future investigations.
"During Operation Midland we were very conscious of the need to maintain the confidence of victims of abuse that they could come forward to the police and be taken seriously. These investigations were happening at a time when there was little public confidence in the response to this type of allegation against prominent people. Indeed, in July 2014 the Independent Inquiry into Child Sexual Abuse was established with a specific remit to consider allegations relating to people of public prominence associated with Westminster.
"In hindsight I can see that I did not ensure that we got the balance right between our determination to maintain that confidence and our duty to robustly test the allegations being made. The prosecution of Carl Beech revealed the extraordinary lengths that he went to in order to support his lies; we now know that this included fabricating witnesses, creating false documents and undertaking incredible levels of detailed research on people, places and events in order to mislead investigators.
"As the senior officer responsible for these operations I am accountable for the investigations. I cooperated fully with the independent review conducted by Sir Richard Henriques. My actions have been considered by the Independent Office for Police Conduct (IOPC) who will shortly publish their detailed reasons for concluding that there was no misconduct by me.
"I understand the criticisms that have been made of my decisions during these investigations but I acted with the best of intentions throughout and I hope that I have demonstrated the transparency, honesty and integrity which have always been vital to me; my decisions were not taken lightly or without great consideration of their impact. Nevertheless, I sincerely regret the damage that the investigation caused to the reputations of those who were accused and for the hurt felt by their families."
In a statement to accompany publication of the report, MPS Deputy Commissioner Sir Stephen House said: "The MPS has had this report for nearly three years now so we have, as you would rightly expect, acted on the majority of Sir Richard's recommendations.
"Mistakes were made in Operation Midland and we have apologised for those. We apologise for them again today. However, we do not agree with everything Sir Richard wrote in his report or indeed all of his recent statements regarding further investigations into the actions of officers."
Sir Stephen pointed out that the IOPC investigation which resulted from Sir Richard's findings, while also critical of much of Operation Midland, ultimately concluded: "The allegations Nick made were grave and warranted investigation and we believe those involved in applying for the search warrant acted with due diligence and in good faith at the time."
The IOPC added that there was "no evidence to indicate bad faith, malice or dishonesty and no indication any of the officers may have behaved in a manner which would justify disciplinary proceedings".
It said: "The information available indicates the investigation was extensive and carried out diligently with the majority of the decisions made appropriately recorded."
Sir Stephen said the officers involved had explained their actions both to Sir Richard and then again to the IOPC, adding: "Having been in possession of all the relevant evidence, including Sir Richard's report, their investigators concluded that there are no grounds for misconduct. That should be where this ends for those individuals.
"Our focus is about ensuring we have learnt the lessons from the report. We have already acted on Sir Richard's recommendations and will act on those we expect from the IOPC in the coming days.
"We have also received formal notification from the Home Office of the inspection by Her Majesty's Inspectorate into the implementation of Sir Richard's recommendations, the upcoming recommendations we expect the IOPC to publish and lessons learned from these investigations.
"The Commissioner [Cressida Dick] welcomes independent assurance that the relevant lessons are properly imbedded in our practice. This is obviously important for public confidence."
Mayor of London Sadiq Khan welcomed the decision to release a "fuller version" of Sir Richard's independent review into its handling of the high-profile VIP sexual offence investigations.
"Londoners must have full confidence in the police and it's right the Met is transparent about the serious failings highlighted in the report," he added. "I'm clear that officers must investigate when serious allegations of this nature are made, and it is hugely important victims of rape and sexual assault continue to feel confident in coming forward to report crimes – but in this case the Met has accepted serious mistakes were made.
"It's crucial that the Met learns from those mistakes and that's why, following discussions with the Commissioner, I welcome the decision to refer this matter to Her Majesty's Inspectorate of Constabulary, Fire and Rescue Services in order to fully reassure Londoners that lessons have been learnt."