Police chiefs set out priorities to tackle wildlife crime
The National Police Chiefs' Council (NPCC) is to establish a senior officer lead for wildlife offences at every force as part of its strategy to combat the crime.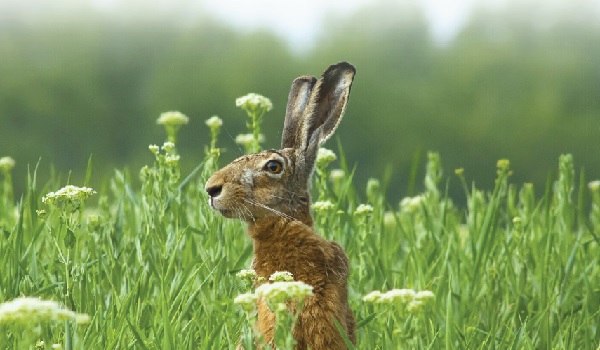 It is part of a four-year plan to improve the response to offences such as poaching, hare coursing and the persecution of badgers, bats and raptors.  
A government report released earlier this year revealed that the illegal wildlife trade is the fourth most lucrative transboundary crime with an estimated value of up to £17 billion a year, which the NPCC says has been used to fund terrorist activities and organised crime groups.  
According to a national benchmarking exercise conducted in October 2017, there are 578 police wildlife crime officers (PWCOs) across the UK, with 39 of the 43 forces in England and Wales having at least some trained wildlife crime capability.  
At the Police Service of Northern Ireland, which has used drones to help combat crimes against birds of prey, all officers are instructed on wildlife crime as part of their initial training.  
As a result of the 2017 research and a number of engagement events the year, the NPCC agreed with wildlife stakeholders and PWCOs that its overall strategic aims would be to enhance the conservation of wildlife, embed a wildlife focus into policing culture and improve the legislation regarding these offences.   
To do this, the NPCC said its first steps are to establish senior officer leads for all forces in tackling wildlife crime and raising internal police awareness, and to focus on online and dark web wildlife crime. 
It also suggested training to develop the understanding of wildlife offences for members of the Crown Prosecution Service so that courts can improve convictions and deliver proportionate sentencing.  
The wildlife crime strategy will be overseen through a portfolio structure and will be reported through the infrastructure arrangements, as well as the bi-annual NPCC Wildlife Crime and Rural Affairs e-newsletter.