Police chiefs outline security arrangements ahead of potential no-deal Brexit
A national unit will assist forces to use "alternative means" if the UK loses access to EU data sharing and cooperation tools, such as the European Arrest Warrant (EAW), following Brexit, the National Police Chiefs' Council (NPCC) has confirmed.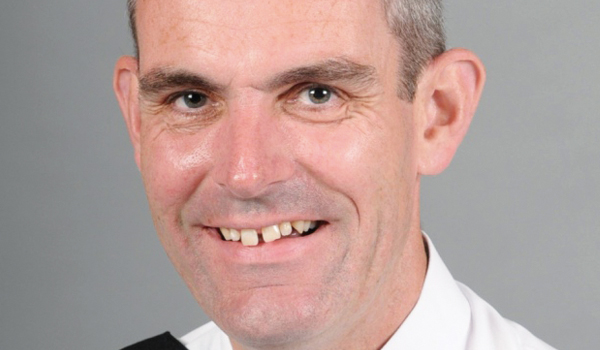 Agreed on Monday (September 17) by all chief constables, the contingency plans will see law enforcement revert to using international tools through Interpol, bilateral channels and Council of Europe conventions to extradite suspects, trace missing people and share intelligence.  
The unit will be made up of officers and staff from police forces across the UK, the National Crime Agency (NCA) and the national Criminal Records Office (ACRO), with a central coordination team and a network of regional single points of contacts who will advise forces to use alternative mechanisms.   
Funded by the Home Office and hosted by the Metropolitan Police Service (MPS), the unit will be governed by the NPCC.  
A team led by the NCA and the NPCC recently reviewed the UK's use of EU tools and the operational risks posed by their loss. 
Director General (Operations) at the NCA, Steve Rodhouse, said the key instruments identified included the EAW, Schengen Information System (SIS), European Criminal Records Information System, Europol and Eurojust.  
He added: "Without maintaining the current access we have, we will be less effective. For example, prior to the implementation of the EAW in 2004, fewer than 60 individuals a year were extradited from the UK. Since 2004, the EAW has enabled the UK to surrender over 10,000 individuals accused or convicted of a criminal offence to other Member States. 
"Without access to databases and judicial tools, our response to crime across Europe will become more fragmented. Our ability to track criminals' movements, monitor sex offenders and locate fugitives will be reduced. For example, access to overseas conviction data allows us to more quickly identify those individuals who pose a threat to our communities (for instance, by identifying a history of sexual offending). Equally, the value of SIS is that it gives officers on the street (both in the UK and EU) immediate knowledge of whether a person is wanted in a member state.  
"European law enforcement is more effective when we take coordinated action against shared priorities. A lack of access to these European tools would mean a reduction in the ability of the UK to contribute to keeping Europe safe." 
NPCC chair Sara Thornton said: "Existing EU tools allow us to respond quickly and intelligently to crime and terrorism in the UK and the EU – they make us better at protecting the public. The alternatives we are planning to use, where they exist, are without exception slower, more bureaucratic and ultimately less effective.  
"The loss of these tools and the limitations of the alternatives will be felt in European countries too. The UK is one of the biggest contributors of intelligence to Europol systems and leads half of its operational coordination meetings. For every one person arrested on a UK-issued EAW, the UK arrests eight people on warrants issued by other member states.     
"We have agreed a model that minimises the risks and makes best use of already pressured police resources. It does not predict a worst-case scenario but it does prepare for it.  
"It is vital our operational planning is joined up across England, Wales, Scotland and Northern Ireland so we will be working closely with Police Scotland and the Police Service of Northern Ireland. 
"Our relationship with our European counterparts remains strong and we will continue to work together in the interests of UK and EU citizens."  
The contingency plans come after a document was leaked outlining preparations for civil disorder in the event of a no-deal Brexit on March 29. 
The report claims that "widespread leave embargoes" will be required and some forces, such as Kent Police, are expected unilaterally to cancel rest days. 
National lead for Operations, Chief Constable Charlie Hall, said: "Our first priority is to gather intelligence and establish a realistic threat assessment that distinguishes real from perceived threats.  
"At this stage, we have no intelligence to suggest there will be an increase in crime or disorder as a result of a Brexit deal or no deal.  
"Like other public bodies, we are preparing for possible outcomes and in each case we are working with the relevant government departments to ensure we are ready to respond.  
"As you would expect these plans will need to be dynamic and will change in response to what will undoubtedly be a changing threat assessment." 
Association of Police and Crime Commissioners Brexit joint lead Matthew Scott said: "Policing needs to consider every eventuality in the event of a 'no deal' Brexit and that is why it is important that the NPCC have approved operational and contingency plans along with the NCA.  
"Both UK and EU justice agencies, and member states, want to carry on working together after Brexit. The right deal for everyone needs to be agreed as soon as possible. In August the APCC Brexit cross-party working group sent a letter to the Home Secretary stressing that security should be prioritised in the ongoing negotiations. 
"PCCs have an important role, not only in reflecting the concerns of our communities but in ensuring that there is strategic and financial oversight of the process. Therefore, we will continue to work with the Government, NCA and the NPCC to ensure that our priorities are reflected. 
"Locally, PCCs will also be engaging with their Chief Constables to ensure forces have whatever resources they need. However, as the NPCC state, there is no intelligence to suggest increased disorder or crime as a result of a no-deal Brexit."