NPCC Chief calls for focus on crimes, not 'deserving issues'
The chair of the National Police Chiefs' Council (NPCC) has questioned the wisdom of police devoting valuable resources to issues that are "desirable and deserving" rather than crimes such as burglary and violence in the face of ever-increasing pressures.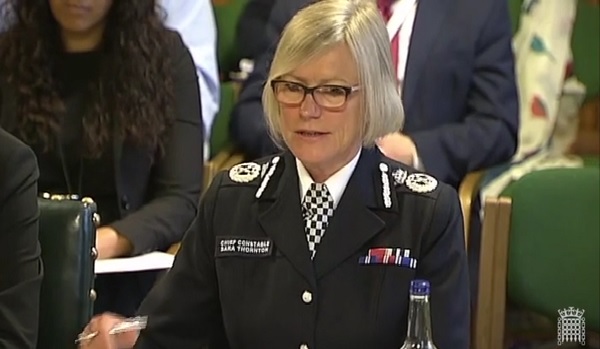 In an opening address at the partnership summit between the NPCC and the Association of Police and Crime Commissioners, Chief Constable Sara Thornton said that while forces were being asked to provide an increasing number of bespoke services, "the simple fact is that there are too many desirable and deserving issues".
"For example, treating misogyny as a hate crime is a concern for some well-organised campaigning organisations… but we do not have the resources to do everything that is desirable and deserving," she said. "I want us to solve more burglaries and bear down on violence before we make more records of incidents that are not crimes. I hope that the Law Commission's review on hate crimes takes account of the pressure on forces before suggesting the law is changed."
Ms Thornton added: "Historic investigations are another example of issues that matter very much to some, but they undoubtedly take resources away from dealing with today's crime. While I understand those who have been harmed seek answers, I remain unconvinced that it is appropriate to commit significant resources investigating allegations against those who have died.
"Neither investigating gender-based hate incidents, or indeed investigating allegations against those who have died, are bad things to do necessarily – I just argue that they just cannot be priorities for a service that is over-stretched."
Ms Thornton said he was " utterly convinced that intelligence-led policing with a focus on prolific offenders and hotspot locations makes a real difference".
"But fewer officers and staff are able to do less policing – the statistics speak for themselves," she added.
"Arrests have halved in a decade and the number of charges – at nine per cent – is the lowest during my service. We are seeing fewer police, less police activity and more crime."
Building on the case for police reform – not as a criticism of the service but as a way to ensure the needs of the public are met as efficiently as possible – Ms Thornton said it was not effective or affordable to retain specialist capabilities such as armed policing, major investigations or technical surveillance as separate entities within each of the 43 police forces. Instead, she suggested these capabilities need to be "developed jointly and managed professionally".
Ms Thornton also used her address to reveal the latest unpublished data from 23 forces collected by Her Majesty's Inspectorate of Constabulary and Fire Services, which shows that concerns for safety, missing persons and suspicious circumstances now account for 25 per cent of police time. The data also revealed that while domestic incidents account for only six per cent of incidents reported to the police, they account for ten per cent of police time.
While it has previously been revealed that mental health incidents are on the rise across the country, Ms Thornton revealed that the peak time for such incidents is around 4pm Monday to Friday – seemingly coinciding with when NHS mental health services are no longer available.
Ms Thornton said: "Giving clarity to the public about core policing is a priority – and it has not received enough attention in recent years."
ADD NIB
The chair of the National Police Chiefs' Council (NPCC) is standing down next year, it has been revealed. Chief Constable Sara Thornton has led the organisation since it replaced the Association of Chief Police Officers in 2015.
Her departure was announced by West Yorkshire police and crime commissioner Mark Burns-Williamson during his opening address at the partnership summit between the NPCC