Police chiefs give cautious welcome to Brexit deal
The National Police Chiefs' Council (NPCC) has given a cautious welcome to the news that a deal over the exchange of security and policing information has been reached between the UK government and European Union.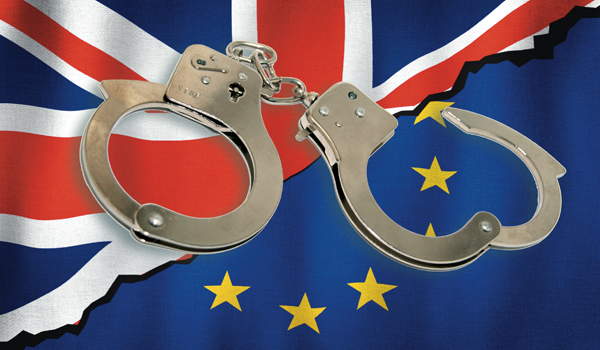 The UK is set to leave the EU on December 31.
It is understood that under the terms of the new agreement, the UK will continue to cooperate on security and policing issues but will not enjoy the same level of "facilities" as before.
According to a briefing note issued by the EU, the UK will lose "direct, real-time access" to sensitive databases covering freedom, security and justice.
"This is provided only to member states and very closely associated countries that accept all accompanying obligations," the note said.
However, the agreement does include arrangements for "efficient" reciprocal exhanges of DNA, fingerprint and vehicle registration data along with air passenger details and information about criminal records.
A spokesperson for the NPCC said: "We welcome the agreement between the UK Government and European partners.
"We are working with Government to fully understand the detail of the security agreement and how it will be implemented, and ensure we are prepared for any changes to the way we currently operate."