Police cells to stop being used as a place of safety
A final review of the Mental Health Act (MHA) has recommended that police cells should be "removed as a place of safety" for those with mental health concerns within four years.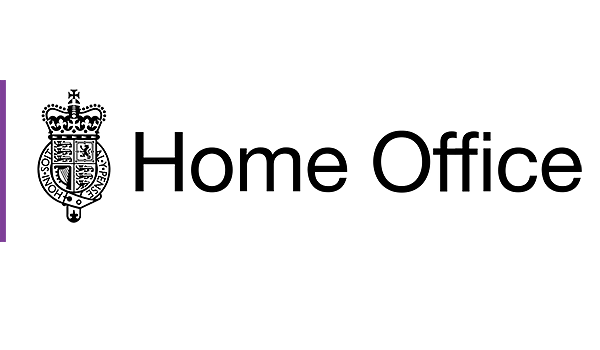 It says that by 2023/24, "investment in mental health services, health-based places of safety and ambulances should ensure that the majority of people detained under police powers are conveyed to places of safety by ambulance".
This would be subject to "satisfactory and safe alternative health-based places of safety being in place".   
It recommended that NHS England take over the commissioning of health services in police custody. 
It also proposed that equality issues, particularly police interactions with people from ethnic minority communities under the MHA, "should be monitored and addressed", and this should be under the proposed Organisational Competence Framework where possible. 
The recommendations have been made in the Final report of the Independent Review of the Mental Health Act 1983 published on Thursday (December 6). 
The report reveals that data for 2017/18 showed that police cells were used as a place of safety 400 times in England, a reduction of 95% from 2011/12, but states that it would like to get the figure down to "zero". 
The Association of Police and Crime Commissioners (APCC) Mental Health Lead, PCC Matthew Scott, who represented the APCC on the review panel, said: "I'm delighted that the review has recommended what PCCs and many others have wanted for some time – that police cells should not be used to keep someone safe when they are detained under the Mental Health Act." 
The report praised the role of officers in dealing with people in mental health crisis. It said "police officers work tirelessly to protect the public and to keep them safe, and they make a major contribution to the responses that people receive when in mental health crisis" and "we heard numerous examples of police treating those with mental health problems with kindness and compassion". 
It welcomed the reduction in use of police cells as a place of safety over the last year and says "we feel confident that there will be further reductions in 2018/19" as changes introduced in December 2017 implemented "a far more stringent interpretation" of the exceptional circumstances when police custody can be used. 
However, for police cells to be removed as a place of safety completely, it is recognised that for this to happen, mental health services must be "commissioned and resourced adequately so that they can properly perform their role, stepping in to the breach that police officers often need to fill".  
In the meantime, other changes to reduce the use of police cells are also made, including the redefinition of sections 135 and 136 of the MHA referring to "preferred place of safety" to a "health-based place of safety" or "section 136 suite", as the current definition is thought too wide and ambiguous. 
The review also recommended that section 136 be amended "to allow a police officer to end the detention, for example on the advice of health professionals or a senior officer, in cases where it is clear a full MHA assessment is unnecessary".  
To this end, a national agreement between mental health services and the police is needed, which sets out how people detained under section 136 "should be safely 'handed over' to health services, and the circumstances under which police officers may be required to stay at health settings (such as A&E) while this 'handover' takes place" and "health staff must carry out an objective risk assessment process to determine when the police should leave". 
In instances of disagreements, "the escalation process should include the police duty sergeant or inspector and an NHS manager (or on-call manager) working to reach agreement and resolve any dispute", although In emergency departments, which are not necessarily set up for the purpose of section 136 assessments, "the presumption should be that the police should stay to maintain the legal detention, until invited to leave by health staff". 
Despite the Code of Practice guidance stating that ambulances are the preferred method for transporting section 136 detainees to hospital there is "a more than even chance that they will be taken to hospital in a police vehicle, often in a van used for transporting criminal suspects", and this is distressing and demeaning. 
Some people are detained too long in a police cell as no beds are available, the review team conclude, and a survey of police forces estimated that up to 4,500 people a year are kept back in cells "well after the point at which they have been assessed as requiring detention under the MHA, despite section 140 stating that arrangements must be in place to receive patients in cases of special urgency". 
The recommendation to pass the commissioning of health services in police custody to NHS England follows Dame Elish Angiolini's October 2017 report on serious incidents and deaths in custody, and the report says "the Government is considering moving the commissioning to NHS England. We would like to give this our full support". 
Dame Angiolini's report recommended over 100 measures and particularly expressed concerns about the "poor quality medical care within police custody" for vulnerable detainees, including those with mental health concerns, and that "a lack of proper training in custody healthcare has contributed to the increase in deaths in custody". 
The review report into serious incidents and deaths in police custody was commissioned in October 2015, six months before the NHS was scheduled to have taken over police custody healthcare services, but this was blocked by the Government. The report states "NHS commissioning of healthcare in police custody was due to have commenced in April 2016 but was halted by the Government earlier in the year. This report strongly recommends that this policy is reinstated and implemented." 
The new MHA review was also asked to look specifically at the experience of people from ethnic minority backgrounds detained under the MHA and their interactions with the police and criminal justice system, following other reviews including the 2013 Independent Commission on Mental Health and Policing led by Lord Victor Adebowale. 
That review found that the support of people experiencing "mental distress or ill health is a core part of day-to-day police business" and made recommendations to the Metropolitan Police Service on leadership, culture, the use of force and approaches to race and ethnicity.  
The report states: "We are of course acutely aware of those tragic cases in the recent past in which young black men in mental health crisis have died after inappropriate police responses" and that it endorses the Memorandum of Understanding published by the Mental Health and Restraint Expert Reference Group convened by the College of Policing, and "eagerly awaits" Phase 2 of that work, which focuses on "exploring how the use of restraint by police is reduced in incidents involving mental health conditions in non-mental health settings and public places". 
Sir Simon Wessely said: "The Mental Health Act was written when people with a mental health problem were something to be afraid of.  
"But the way we think about mental health and illness has changed dramatically, so now they are more likely to be seen as people to be helped. And the Act needs to help them more.  
"For example, to make it easier for people to express their choices and preferences about how they want to be treated, and harder for them to be ignored. It is time for the Mental Health Act to be brought up to date."  
PCC Matthew Scott added: "People experiencing mental ill health need the right care from the right person at the right time. That also means the right place.  
"And whilst police officers will and do always do their best to help, this care is better provided in a health setting not a police cell, and by trained professionals not police officers. 
"Members of the public rightly want the police out fighting crime, not picking up the pieces for other agencies. 
"I hope that with these reforms, and the extra investment the Government is putting into crisis services, we can get people the care they need and reduce demand on policing." 
The independent review was commissioned to investigate the rising rates of detention under the Act; the disproportionate number of people from black and minority ethnic groups detained under the Act; and processes that are out of step with a modern mental health care system. 
In 2017/18, there were 49,551 people detained under the MHA and the reported use of the MHA to detain people in hospital increased by 40 per cent between 2005/06 and 2015/16. 
Black people were four times more likely to be detained and over eight times more likely to be on a Community Treatment Order than white people. 
And the basic costs of detention under the MHA have been estimated at £18,315.