Police cars vandalised while officers helped dying motorist
A chief constable has condemned "pathetic louts" who spat on patrol cars and let their tyres down while officers tried to assist a critically injured motorcyclist.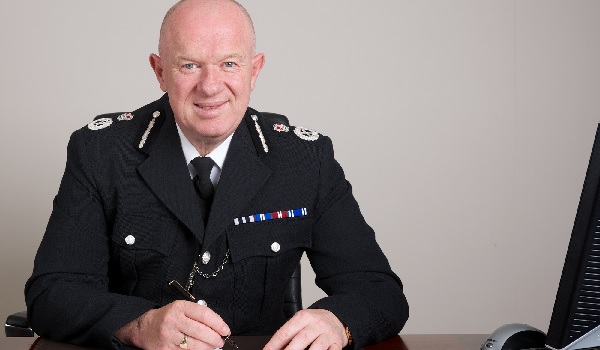 Father-of-one Adam Egan, 24, died on Saturday (March 31) following a collision with a wall in Liverpool on March 27.
Merseyside Police believes he was chased shortly before the incident and has appealed for anyone who may have information.
A tweet posted by a force account on the day of the crash revealed that officers attending the incident had the tyres of their patrol cars deflated and found saliva on their door handles. However, the post has since been deleted, a decision that Chief Constable Andy Cooke has questioned.
The tweet read: "Longmoor Lane has now been re-opened, thank you for your patience and understanding whilst we dealt with the incident.
"Special mention to the people who decided to let tyres down on the police vehicles and spat over the door handles whilst we dealt with the incident. #HereToHelp"
Mr Cooke initially quoted the tweet and said: "Dealing with a seriously injured male. Protecting the public. And then this. Proud of my officers. Disgusted by the pathetic louts who did this."
But after the tweet was taken down, he posted a screenshot of it, adding: "This was the tweet I was referring to. I don't know why it was deleted. It's important that the vast majority of Merseyside's law abiding public who support the police understand the challenges my officers face when they are helping others and doing their job."
Detective Inspector Paul Speight said: "We are investigating the possibility that Mr Egan was being chased shortly before the incident and are very keen to hear from anyone who might have information that could help our enquiries.
"If you noticed anything suspicious, or any vehicles being driven at speed in the area at the time of the incident, please contact police as that information could prove vital.
"Also, if you have any CCTV or dashcam footage taken in the Longmoor Lane area before or after 4.40pm on March 27, that footage could be significant, and we would ask you to contact police."