Police awarded new powers to tackle illegal travellers
The Home Secretary has announced plans to give police tough new powers to crack down on illegal traveller sites. Sajid Javid set out draft measures aimed at making it easier for officers to intervene and remove travellers from land they should not be on.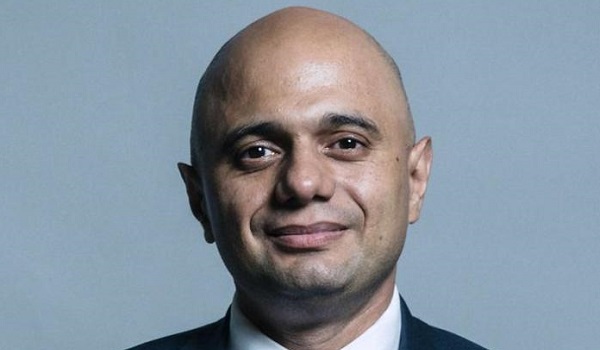 The Home Secretary will also consider making it a criminal offence to set up such camps, which are currently defined in law as trespassing, a civil matter. 
In addition, the Ministry for Housing, Communities and Local Government (MHCLG) announced it will provide local authorities with practical and financial support to handle unauthorised encampments. 
Mr Javid said: "The vast majority of travellers are law-abiding citizens – but illegal sites often give an unfair, negative image of their community and cause distress and misery to those who live nearby. There is a widespread perception that the law does not apply to travellers and that is deeply troubling. 
"The result of our initial consultation was clear – people want to see greater protection for local communities and for the police to be given greater power to crack down on trespassers." 
The plans follow an initial consultation by the Government to look at how to strengthen the response from police and local authorities, following calls for robust measures to protect landowners and those living close by. 
MHCLG has committed to give councils up to £1.5 million of extra funding to help them enforce planning rules and tackle unauthorised sites. Alongside this, the department has given £250,000 to support projects working with Gypsy, Traveller and Roma (GRT) communities to tackle discrimination, improve integration, healthcare and education. 
Additionally, the Home Office will launch a review into whether it should criminalise the act of trespassing when setting up an encampment. A change in the law may allow the police to respond quicker and take tougher action. 
Responding to the announcement, Association of Police and Crime Commissioners (APCC) Lead on Equality, Diversity and Human Rights, David Munro said: "I am glad that the government has shown concern in this area and is responding to the concerns of communities affected by unauthorised encampments. 
"It is absolutely right that the police feel confident to enforce the law; I therefore welcome the government's proposals, including extending the limit by which trespassers directed from land would be unable to return, reducing the number of vehicles needed in an unauthorised encampment for the police to act, and amending existing police powers to enable trespassers to be moved on from the highway. 
"I am also glad to see the government acknowledge that more transit sites are needed, as I believe that the root of many of the problems which unauthorised sites cause is the lack of legal sites for Traveller communities. I additionally welcome the funding announced by MHCLG to both enable councils to enforce planning rules, and to support projects to benefit GRT communities. Furthermore, I welcome the announcement that there will be further consultation on making trespass a criminal offence, as this will have widespread implications – not just for unauthorised encampments – and needs careful consideration.  
"Indeed, whilst policing has an important role to play, with regard to tackling unauthorised encampments and the problems they cause, a multiagency approach is needed on both the local and national level, to create safer and more harmonious communities where the law is respected by all."