Police apprentices offered 'pay point minus one'
The starting salary being offered to new 'apprentice officers' could deter people from joining policing.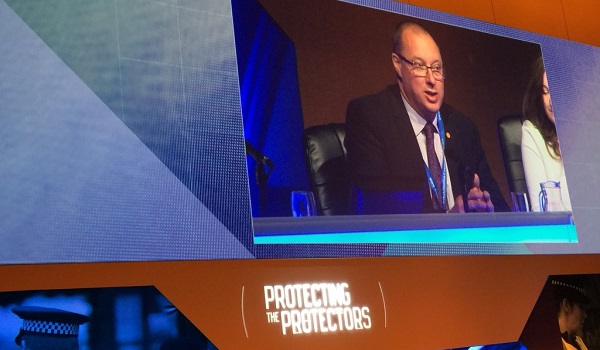 The proposed starting salary of £18,000 a year for apprentice police constables may not be enough of an incentive to attract new recruits, according to Police Federation of England and Wales (PFEW) general secretary Andy Fittes.
The wage – part of College of Policing plans to professionalise policing – would be a 30 per cent reduction in typical starting salaries if they had kept up with the rate of inflation.
Addressing the PFEW annual conference on Wednesday (May 23), Mr Fittes claimed the starting apprentice wage is far "too low" and called for a more consistent plan of how the scheme will work in general.
"It's pay point minus one. There are a lot of consequences around the apprenticeship scheme that I don't think have really been thought through," he added.
The College of Policing is working on introducing different entry routes for policing as part of wider workforce transformation.
Research is also being conducted into how people in high-risk specialist roles, such as detectives, are properly rewarded.
The new entry routes include the Police Constable Degree Apprenticeship (PCDA).
This three-year course is intended to give new officers practical experience of policing as well as academic theory, while also earning a wage.
The first PCDA recruits are expected to begin working towards their professional policing practice degrees in September.
The PFEW conference heard apprentice constables will be paid salaries starting at £18,000 a year, below the current £19,971-£23,124 wage given to new officers.
It is also around a third less than the £26,000 starting salaries would be if police wages had remained in line with inflation.
Mr Fittes said he is worried that people may not want to join policing unless they are offered a decent wage, and warned that those who joined during a "huge recruitment bubble" in the 1980s are now reaching the end of their service.
Adrian Smiles, national board member for Northumbria Police Federation, added that the starting salary is too low as it is what he was paid when he first joined the police service several decades ago.
The PCDA is also expected to reduce the average starting age of new officers from the current 26 to 27 with some people potentially applying for a role before the age of 18.
Dr Joan Donnelly, head of research at the PFEW, said he has several concerns about the apprenticeship scheme due to the "certain qualities" needed to be a police officer.
Chief Constable Francis Habgood, national lead for pay and conditions, said the apprentice wage will start from £18,000 to enable flexibility in the amount given to new recruits.
He believes some apprentices will earn the base rate but others may already possess some of the skills and competencies that will allow them to start with a higher wage.
However, he added that a framework is needed to ensure the reasons behind decisions on apprentice salaries are fully transparent.