Police and border officers could get anti-terror style powers against 'hostile activity'
Officers could gain new powers to question suspected hostile state actors in the aftermath of the Salisbury poisonings.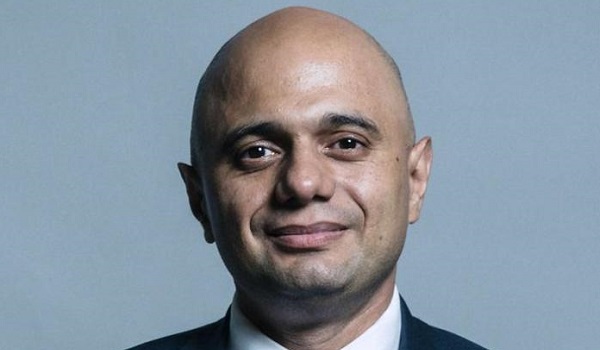 Legislation introduced to Parliament on Wednesday (June 6) would expand policing's ability to tackle threats from foreign powers by treating them in a similar manner to suspected terrorists.
If passed, the Bill would enable police and customs officers to stop, question, search and detain people in airports and other border areas to establish whether they are involved in hostile activity.
The measure is a direct response to suspected Russian involvement in the poisoning of Sergei and Yulia Skripal in Salisbury earlier this year, that saw the Government pledge to "harden our defences against all forms of hostile state activity".
Home Secretary Sajid Javid: "We judge that it was highly likely that the Russian state carried out the appalling attack in Salisbury which demonstrates why the police need robust powers to investigate, identify and challenge those acting against our interests.
"This is a necessary and proportionate response to the threat and will, of course, be subject to strict safeguards and robust oversight to assure its proper use."
Former spy Mr Skripal and his daughter collapsed in Salisbury city centre on March 4 after being poisoned with the military-grade nerve agent known as Novichok.
Both have since been discharged from hospital, as has Wiltshire Police's Detective Sergeant Nick Bailey, who was also seriously injured in the incident.
Speaking after the attack, Prime Minister Theresa May said there was "no alternative conclusion other than that the Russian State was culpable", describing it as an "unlawful use of force against the UK".
Russia has denied any involvement in the poisoning.
The proposed powers are part of the Counter-Terrorism and Border Security Bill, which aims to introduce a range of new laws to combat the terror threat against the UK.
They are closely modelled on Schedule 7 of the Terrorism Act 2000, which enables police and immigration staff to stop and question people if they suspect them of involvement in acts of terror.
The new legislation would expand these powers to include cases where police suspect individuals of taking hostile action on behalf of a foreign power.
The Bill defines 'hostile activity' as something that threatens national security, the UK's economic wellbeing, or is an act of serious crime.
Officers would be able to exercise the power across the UK at any port or airport, within a mile of the Northern Ireland land border, and the first place where a train travelling from the Republic of Ireland stops in the UK.
Use of the power will be overseen by the Investigatory Powers Commissioner, Sir Adrian Fulford.
Other measures included in the Bill would update certain terror offences to reflect contemporary radicalisation patterns, strengthen the sentencing framework for terror offences, and give police greater powers to investigate terror-related crimes.
It would also amend the Reinsurance (Acts of Terrorism) Act 1993 so the government-backed terrorism reinsurer, Pool Re, could cover losses that are not dependent on physical damage to commercial property.
Mr Javid unveiled a new version of the CONTEST counter-terrorism strategy earlier this week, promising a more agile response to threats against the UK.
However, the strategy was criticised for a lack of focus on bolstering neighbourhood policing.
Security Minister Ben Wallace said: "The UK faces a sustained threat to our national security from hostile state activity.
"In the same way as the police have the power to examine people at the border to determine whether they are engaged in terrorist activity, so too should they have the power to question individuals who may be engaged in hostile state activity."