PM vows to intervene in diplomatic immunity fatal crash incident
Prime Minister Boris Johnson has promised to intervene in the case of the wife of a US diplomat who left the UK after being involved in a road accident in which a teenager died.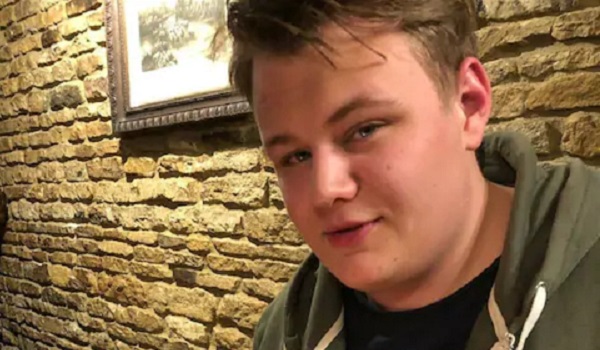 Nineteen-year-old Harry Dunn was struck by a car outside RAF Croughton in Northamptonshire on August 27. The alleged driver, Anne Sacoolas, is believed to have driven out of the airbase on the wrong side of the road, hitting Mr Dunn head-on.
Ms Sacoolas initially told officers investigating the crash that she had no plans to leave the country but did so last month after claiming diplomatic immunity due to her husband being employed at the base.
Northamptonshire Police Chief Constable Nick Adderley and Northamptonshire's police, fire and crime commissioner Stephen Mold have appealed to the US authorities in "the strongest terms" to waive immunity and "allow the justice process to take place" in relation to the case.
Under the Vienna Convention on Diplomatic Relations, families of diplomats are granted immunity from arrest or detention, with the sending State able to issue a waiver of that immunity. According to the Crown Prosecution Service, the immunity does not apply to dependents of consular officials based outside of London. However, it is understood that some diplomatic staff and their spouses located outside the capital can get that immunity.
The US Embassy confirmed the incident had involved a vehicle driven by the spouse of a US diplomat assigned to UK who had departed the country, adding that diplomatic immunity was "rarely waived".
Housing Secretary Robert Jenrick said Mr Dunn's family "have our absolute assurance that we're going to do everything we can to resolve this".
"We want the police to be able to continue their inquiries and for whatever actions they deem fit to be to take place and for justice to be done," he added.
Business Secretary and South Northamptonshire Tory MP Andrea Leadsom has already met with Mr Dunn's family and said they were "totally heartbroken".
She added: "We have to get proper justice for Harry and closure for his family."
It is understood that Mr Dunn's family are to meet with Foreign Secretary Dominic Raab in the coming days.
Speaking to reporters on Monday (October 7), Mr Johnson said: "I do not think that it can be right to use the process of diplomatic immunity for this type of purpose. I hope that Anne Sacoolas will come back and engage properly with the processes of law as they're carried out in this country. That's a point we are raising today with the American ambassador here in the UK. I hope it will be resolved very shortly. If we can't resolve it then of course I will be raising it myself personally with the White House."