Plymouth wins Best Bar None Award
Plymouth's 'Best Bar None' scheme to promote responsible bar licensing has been voted the best overall nationally for the second year running.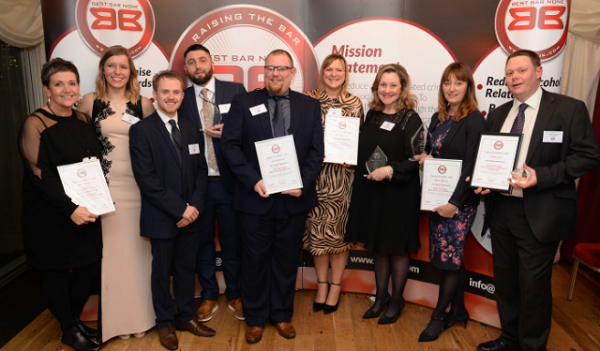 More than 55 venues are involved in the scheme, which also worked closely with Devon and Cornwall Police last year to develop drink-spiking kits that could be used as evidence in criminal prosecutions to help clamp down on the offence.  
The Best Bar None national awards, supported by the Home Office, were held at the House of Lords on Monday (February 4). The scheme works with the alcohol industry, local authorities and the police to promote high standards of alcohol licencing in venues across more than 70 towns and cities.   
Sheffield was also commended in the 'Best Overall' category, while Wrexham was voted the 'Most Innovative Scheme' and Barnsley the 'Best New Scheme'. 
Simon Lane, city licensing manager for Exeter, was singled out for the 'Outstanding Commitment Award'.  
Home Secretary Sajid Javid said: "People should be able to enjoy a night out safely and responsibly without the fear of being a victim of alcohol-related crime and disorder. The Home Office is committed to addressing this and I'm pleased to back the Best Bar None scheme and the partnership working it promotes. I also value the leadership Best Bar None has shown in raising the standards of licensed premises."  
Chair of Best Bar None, Lord Smith of Hindhead, who hosted the event, added: "I am delighted to report that Best Bar None continues to go from strength to strength. Last October saw the launch of the new Central Scheme, which I am delighted to say means that Best Bar None can now accommodate venues that fall outside of the existing regional schemes. This is a major step forward for the scheme and we will be working hard to extend its reach in 2019.  
"Other exciting news for this year is the launch of a pilot scheme with Manchester Airport Group. The aim of this partnership is to further improve standards of airside alcohol retailing across the UK's biggest airport group and improve the travel experience for its 60 million passengers.  
"The national awards truly are the highlight of the Best Bar None calendar. To be named as one of the best performing schemes on a national level is a fantastic achievement and I would like to congratulate all our winners for 2019. I look forward to seeing continued innovation from the schemes over the coming year."  
The scheme is funded by the industry and its main sponsors and supporters are Diageo, Heineken UK, Pernod Ricard UK, Asahi, EI Group, JD Wetherspoon, Mitchells and Butler and Stonegate Pub Company.