Pink walls for children in custody
Thames Valley Police is trialling a cell specifically designed for children.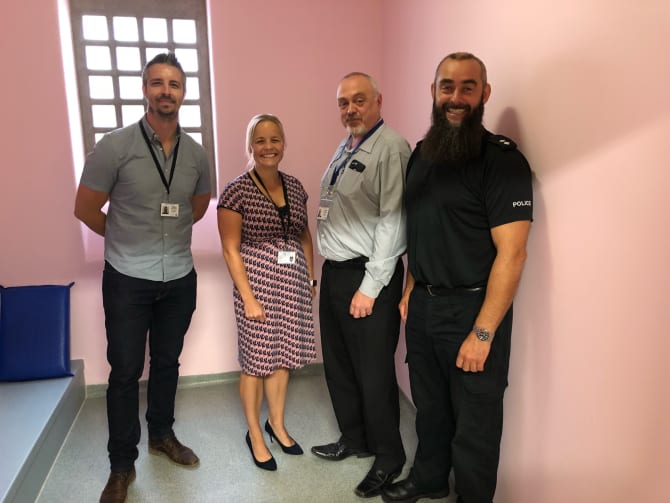 Abingdon Station, which has a total of 30 cells, has painted the walls of one cell pink to have a calming effect on young people in custody.  
Thames Valley Police said the colour provides a "less threatening environment" for children. 
The newly painted cell has been named 'Cherrington's Cell' in honour of Chief Inspector Dave Cherrington, who is retiring as head of custody at Thames Valley Police after serving with the force for 30 years.  
In February, Her Majesty's Inspectorate of Constabulary and Fire and Rescue Services found that Thames Valley Police had no specific cells for children and recommended the force focuses more on the needs of juveniles. 
However, the report praised officers' "good understanding" of vulnerability. 
Supt Katy Barrow-Grint, Head of Criminal Justice said: "Being held in custody can be a difficult experience and painting the cell in a more calming colour provides a less threatening environment, which can be especially important for children when they have to be detained.  
"We hope that it will make a difference to those that use it."