Physical and deep psychological damage of 'devastated lives' raises Manchester bomb injured to 800
A leading police officer has spoken of the magnitude and investigative scale of a terror attack "etched into the history" of one of Britain's biggest cities as it prepares to commemorate the outrage.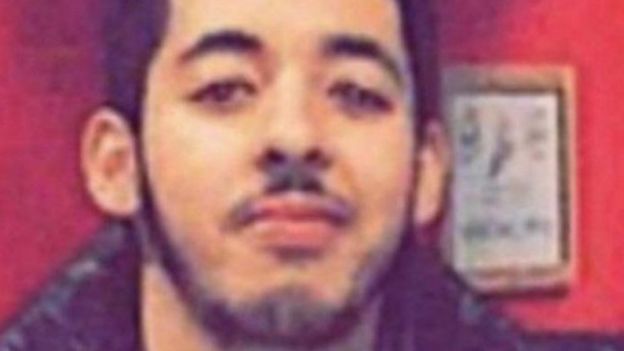 With less than a week to the first anniversary of the Manchester Arena bombing, which claimed 22 lives including off-duty Cheshire officer Elaine McIver at the end of the Ariana Grande concert, detectives investigating the UK's worst terrorist atrocity since the 7/7 bombing in 2005 have revealed the number who have suffered physical injury or deep psychological damage has risen from 512 to more than 800.
Greater Manchester Police Assistant Chief Constable Russ Jackson said the increase in those affected by the May 22 blast last year is due to delayed post traumatic stress and depression suffered by people at the scene plus the "devastated lives" of families touched by the tragedy.
The investigation team – which still numbers around 100 officers from across the UK working full-time trawling through trillions of physical and electronic evidence – has been left "consistently moved by the grace and dignity" shown by those trying to "repair their lives", said Mr Jackson.
He added: "Of course, for many, the loss is too great for them to ever make a full recovery from this terrible event.
"The events of May 22 will forever be etched into the history of Manchester."
A total of 112 people needed hospital treatment after the May 22 attack, with 64 suffering "very serious" injuries
Officers arrested 23 people in the wake of the atrocity but none have yet been charged, with 30 properties searched and 13,000 exhibits seized and 16 terabytes of data examined.
The murder investigation has seen more than 10,000 tasks allocated to officers and police staff with 9,600 documents created.
More than 2,000 statements have been taken, referencing over 5,000 people, and detectives are working through 16,000 hours of CCTV footage and more than eight million lines of phone data.
GMP also disclosed that 353 people were in the vicinity of the foyer at the time of the blast – 175 of whom were aged between ten and 18.
In addition 11,000 tonnes of rubbish was sifted through at a landfill site in Bury as officers hunted for a blue suitcase used by Salman Abedi. It has not been found.
Brothers Salman and Hashem Abedi travelled to Libya in April, before Salman returned alone, carrying out the attack.
But Mr Jackson admitted it was "really difficult" to provide more information on the force's extradition bid to bring suicide bomber Salman Abedi's brother – Hashem – back to the UK.
Last November the North West Counter Terrorism Unit applied, and was granted, an arrest warrant at Westminster Magistrates' Court relating to the "murder of 22 people, the attempted murder of others who were injured and conspiracy to cause an explosion".
Hashem Abedi is currently detained in custody in Libya, and the Crown Prosecution Service has requested that the Middle East authorities consider his extradition back to the UK.
In November Security Minister Ben Wallace said: "We have been clear from the outset that we are determined to do everything in our power to ensure that those suspected of being responsible for the Manchester attack are brought to justice in the UK.
"That is why the Home Secretary agreed to request the extradition of Hashem Abedi, who has been named as a suspect by Greater Manchester Police, and we continue to work closely with the CPS, police and Libyan authorities to return him to the UK.