PFNI raises concerns over Naloxone pilot scheme
The Police Federation for Northern Ireland (PFNI) is warning of 'significant risks' with any roll-out of Naloxone, a drug which which counters the effects of drug overdosing.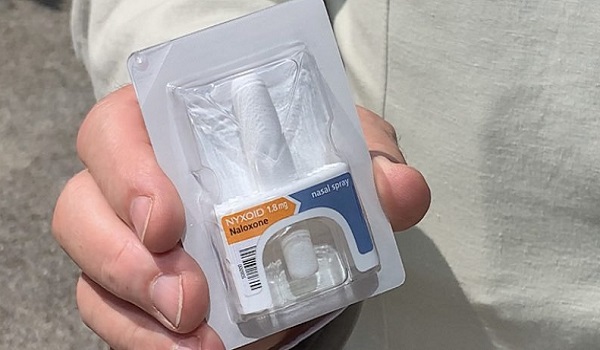 A pilot programme launched by the Police Service of Northern Ireland (PSNI) has seen a total of 17 officers who patrol Belfast city centre provided with the medication. The pilot project will run until March, when it will be evaluated for potential wider roll-out.
Health officials say there are no risks in giving the medication, but it buys an overdose victim valuable time until paramedics can arrive. The pilot has already been credited with saving three lives.
However, the PFNI has expressed concerns and says that officers are not medics and should not be expected to "lift the slack" because of gaps in other public services.
PFNI chair Mark Lindsay said: "This isn't an issue of trying to save someone's life. It's what happens whenever it goes wrong, and perhaps someone dies. In that situation, the individual officer is left in the invidious position of being investigated, perhaps for many years, with the possibility of being reported for prosecution.
"There are significant risks that must be addressed. We are police officers first and foremost. We're not medics. It is also an example of the police covering shortcomings in other public services.
"We don't think a trial should be taking place. We don't think officers should be placed in that position.
"However, I am aware that the frontline officers who come across this on a daily basis want to do their best to save lives, so we will continue to work with them and the service to ensure that a strong and workable solution to opioid overdosing is found."
Earlier this year, the Government launched an eight-week consultation on making Naloxone more widely available under new plans to tackle record levels of drug-related deaths.
Naloxone can be administered by anyone during an emergency through a prescription, but its supply is tightly controlled and only commissioned drug treatment services can supply it without a prescription or other written authorisation.
The consultation sought views on the viability of the proposals and suggestions of any further groups or services that should be included.
The proposals would see UK regulations amended to allow the drug to be administered by groups including the police, paramedics, nurses, midwives, pharmacists, prison officers and in homelessness services.
Drug-related deaths in England and Wales are at their highest level for more than a quarter of a century.
Home Secretary Priti Patel said: "Allowing police officers and other frontline workers to carry Naloxone would mean more lives are saved from this terrible scourge."