PFEW to 'educate members' on the importance of claiming basic entitlements
The chair of the Police Federation of England and Wales (PFEW) has reminded officers of the importance of "claiming what they are entitled to".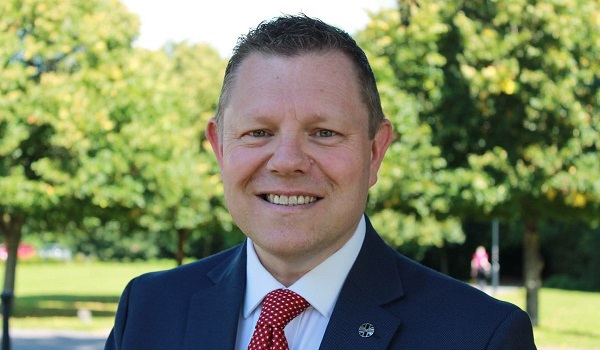 With the new pay scales coming into effect as of September 1, John Apter has told members it is "imperative" to claim their basic entitlements such as rest days and overtime allowance, especially following the announcement of an "insulting" two per cent pay award in July – equivalent to £2.50 a week.
Since 2009/10, police pay has declined relative to inflation by 18 per cent, while officer numbers have fallen to an all-time low since 1996, according to the PFEW.
Prior to the announcement of the two per cent pay award, the PFEW recommended a 3.4 per cent increase and the Police Remuneration Review Body (PRRB) suggested three per cent.
It also emerged last month that Home Secretary Sajid Javid advised Prime Minister Theresa May to honour the PRRB's recommendation.
Mr Apter said it is "no wonder" that officers feel undervalued when the Government ignores the recommendation of its own independent pay review body.
He also noted how this year's PFEW Pay and Morale survey shows that 45 per cent of officers worry about the state of their personal finances either every day or almost every day, while one in nine say they almost never have enough money to cover all their essentials.
And the latest findings from a new Leavers' Survey by the PFEW revealed that 69.4 per cent of outgoing officers felt the police service had failed in its obligation to provide pay increases to maintain their standard of living.
"Over the coming months I will be campaigning for officers' rights and educating members on the importance of claiming what they are entitled to, from leave to rest days, overtime allowance and taking adequate rest breaks," Mr Apter added.
"Our officers go above and beyond the call of duty to protect the public and it's imperative they claim their basic entitlements, especially when their hard work and indisputable dedication is not being recognised in their pay packets.
"We will continue to fight for members' best interests using the processes we have in place, but we will also regularly review the merits of direct involvement in those forums if those routes are not achieving what we want.
"Police officers' good will has been taken for granted for too long and there are consequences to this and the Government need to wake up and realise it is not acceptable."