PFEW launches judicial review over pay
The Police Federation (PFEW) of England and Wales has lodged formal legal proceedings over the Home Secretary's decision not to implement the recommendations of the independent pay review body.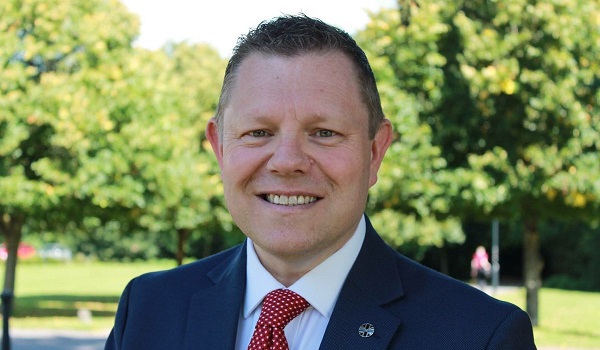 The application for Judicial Review proceedings comes in response to the Government not acting on Police Remuneration Review Body (PRRB) recommendations and questions the lawfulness of its failure to do so. 
It is the second consecutive year in which the Government has not put the PRRB's recommendations into action. 
The pay award announced by the Home Office in July was for a two per cent increase, however, as half of last year's two per cent rise was not consolidated and therefore ended in August, when pension contributions are deducted, the real increase is just 0.85 per cent. 
The PFEW has called this uplift in pay "derisory". 
Staff associations claimed an increase of 3.4 per cent, whereas the PRRB recommended a three per cent rise. 
The PFEW feels that its pay recommendation is justified due to the years of austerity suffered by the police service and the daily dangers officers face.
Chair of the PFEW John Apter said: "We must have confidence in an independent pay review system and for that to be ignored by Government undermines the whole process. Our members do not have industrial rights so it's important they know we will stand up for them and fight their corner.  
"It is a disgrace that for the second year running the Home Office has cheated police officers out of the pay increase they should receive; this year officers are being awarded a derisory two per cent increase, despite the recommendation of the PRRB." 
Mr Apter said that as a result of this "betrayal" by the Government and after taking legal advice, solicitors had been instructed to "formally proceed with a Judicial Review against the Home Secretary on the basis that he has stated that the pay decision was a Government decision and not his decision alone."
"Police officers must be treated fairly and have confidence that any independent pay recommendations will be accepted in full by the Home Secretary," said Mr Apter.
He added that he knew the "deep sense of anger" felt by many PFEW members over the way they have been treated, and that a legal challenge was now the only way forward. 
A spokesperson for the Home Office said: "We are grateful to all police officers for the incredible job they do — and will continue to ensure they have the resources they need to do their jobs effectively. 
"The police pay award for 2018-19 represents the highest consolidated pay award since 2010. And the number of people joining police forces is at a ten-year high, which demonstrates policing is still a desirable and sought-after career." 
The spokesperson added that they were unable to comment on potential future legal proceedings.