PFEW demands action on cars being used as weapons against officers
The Police Federation of England and Wales (PFEW) is calling for national action to combat the increasing number of incidents in which officers are killed or injured by vehicles in the course of their duties.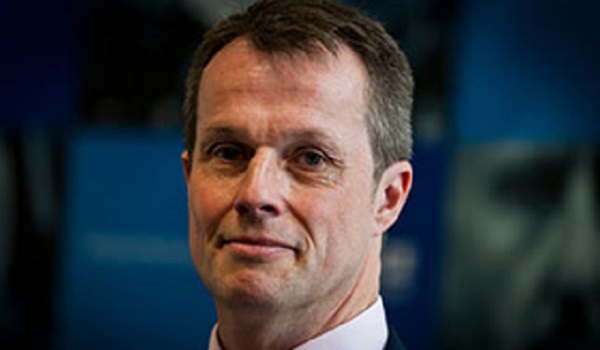 In a blog post, Sergeant Tim Rogers, the PFEW's national spokesman on response driving issues, said the subject of officer safety in relation to vehicle stops would be raised during the annual conference on roads policing which is being held in Kenilworth this week.
The PFEW is asking the National Police Chief's Council to develop a national solution to prevent incidents such as the one that led to the death of Thames Valley Police Constable Andrew Harper who was dragged along the road by a vehicle during an operation in Berkshire last August.
"Too many officers are getting killed or seriously injured by people prepared to use a vehicle as a weapon," said Sgt Rogers. "We are training people to the point that we stop the vehicle, tactical contact, boxing, TPAC [tactical pursuit and containment] and so on but have nothing by way of tactics for officers once they are out of the vehicle. We need the NPCC to mandate a consistent national solution."
Five days before PC Harper was killed, a West Midlands Police officer, Police Constable Gareth Phillips, was left needing surgery for head and pelvic injuries after being run over while attempting to stop a car thief.
A month later, another West Midlands officer, Police Constable Chris Burnham, was run over by a car he was attempting to stop. The officer was left with a fractured skull and shattered knee and had to be placed in an induced coma for a week. The driver has since been charged with attempted murder and will face trial this year.
Last October, an armed Metropolitan Police Service (MPS) officer was struck by a car after pulling over a suspect vehicle in Tottenham, North London. A week later another MPS officer was left with leg and neck injuries after being struck by a vehicle she was attempting to stop in Wembley, North London. Then, in mid-November, North Yorkshire Police released photographs of a head injury suffered by one of its officers who had been run over while attempting to stop a stolen vehicle.
On January 6, MPS Police Constable Jon Casey was left seriously injured after being struck by a vehicle while attempting to deploy a stinger device in Woodford Green, east London.
A week later, a Leicestershire Police officer was taken to hospital after being dragged along the road by a car he had pulled over on suspicion of drug-driving. He was saved from more serious injuries by snatching the keys out of the car's ignition.
Dozens of officers have suffered similar injuries in forces across the country, but it is also a worldwide problem. In the US, more than 5,000 police officers – an average of 14 a day – are assaulted during vehicle stops, according to figures from the Federal Bureau of Investigation.
The PFEW is also expected to address the issue of the penalties currently handed out to those who use vehicles in this way. Although the Home Secretary has promised to double the maximum sentence for the offence of assault of an emergency services worker from the current 12 months to 24 months, some offenders appear to receive a high degree of leniency.
Earlier this month Lawrence Connors was handed a 12-month community order at Birmingham Crown Court after admitting running into an officer from West Midlands Police with his vehicle. The officers suffered soft tissue damage but was not seriously injured.
Connors admitted dangerous driving but a charge of assaulting an emergency services worker was left to lie on file.