PFEW applies for Judicial Review over police pay
The Police Federation of England and Wales (PFEW) has filed an application for Judicial Review calling for a truly independent pay mechanism for police officer pay, putting the Government on notice that court proceedings may be brought forward.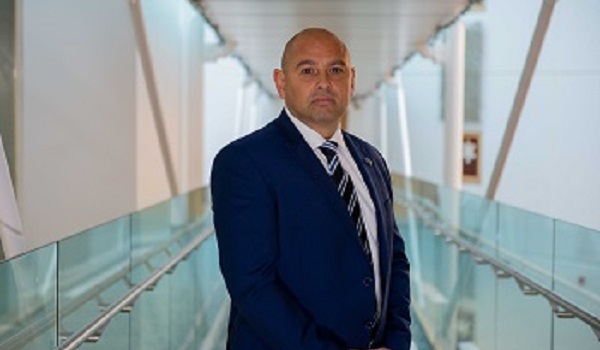 The application has been in conjunction with the Chief Police Officers' Staff Association (CPOSA) and the Police Superintendents' Association (PSA) and seeks to establish an alternative to the current system administered by the Police Remuneration Review Body (PRRB).
The PRRB was created to provide an independent, evidence-based approach to determining police pay rises each year, but PFEW says limitations on its scope inhibit its independent meaning its processes are ineffective and unfair.
Both the PFEW and PSA withdrew from the PRRB in July 2021 after its recommendations were disregarded by the Government, which chose to implement a zero per cent pay award.
PFEW national vice-chair Ché Donald said: "The common theme with this Government is it does not value its police service, it does not recognise the financial hardships police officers are facing daily and has suppressed police pay to the point that there is very little difference between the national living wage and the hourly wage of a new starter.
"The current pay mechanism is just a white elephant, where Government ultimately decides what police officers cannot receive by way of fair remuneration. Our repeated attempts to address this fairly have been met with silence, after all, why would the Government want to change a system designed by them, run by them and with the final decision resting with them.
"This leaves us with no other alternative but to let someone else decide the merits of fairness, the judiciary.
"It would appear the only time this Government responds is when legal action looms, otherwise, it will continue to subjugate police pay and ride rough-shod over police officers because we have no employment rights in pay disputes.
"As police officers, we are not being unreasonable in asking for a pay mechanism that acts independently. As public servants, MPs are happy to accept the recommendation of their own independent pay body as binding, all we ask is that they do the same with ours."
Findings of the latest pay and morale survey published by PFEW last mount included that:
92 per cent of respondents said that they are not fairly paid for the stresses and strains of their job and 86 per cent of respondents said that they do not feel fairly paid for the hazards within their job; and
74 per cent of respondents said that they feel worse off financially compared to five years ago and 73 per cent of respondents said that they feel worse off financially compared to 12 months ago.