PFEW and IOPC clash over officer's seven-year 'ordeal'
The Police Federation of England and Wales (PFEW) has accused the Independent Office for Police Conduct (IOPC) of putting an officer through a "horrific ordeal" after the collapse of a misconduct investigation lasting more than seven years.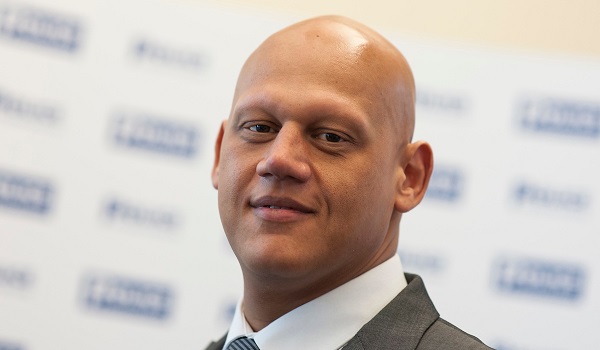 The hearing, which took place on Monday (November 8), related to allegations of racism and use of force by an officer from Greater Manchester Police (GMP) during an incident in Rochdale in 2014, but was dismissed by the panel less than an hour after it had begun.
PFEW national chair John Apter tweeted that the case was: "just cruel, a disgusting abuse of process" but the IOPC said the facts in the case were being misrepresented.
Stu Berry, chair of Greater Manchester Police Federation said: "This is yet another example which highlights failings within the IOPC.
"The medical report from the IOPC's expert was subject to insufficient review or scrutiny by the IOPC investigators, and, if it had been, it is unlikely that the matter would have been advanced by GMP. This added to the prejudice caused by the delay in bringing the case."
Mr Berry added: "After seven years and multiple repeated allegations, the complainants refused to attend. To put this into perspective, the officer has been under investigation for a third of his 24-year career at great personal cost to him and the public purse. His youngest child – aged six – wasn't born when the investigation began.
"His personal life and career have suffered a colossal detriment and I hope he can begin the healing process. Unfortunately, the IOPC remains a significant risk to officer welfare and the Government must act now to reform the IOPC and increase the efficacy and timelines of their investigations"
However, the IOPC said the delays in the case were the result of factors unrelated to its work.
A spokesperson said: "We are disappointed that the Federation have chosen to misrepresent the facts of this case. This investigation into complaints of racism and use of force was completed within 15 months and our report provided to GMP three and a half years ago.
"In dismissing misconduct proceedings on Monday November 8, the panel cited the delay in bringing the matter to a hearing; the absence of witnesses, including police witnesses; and problems with medical evidence. These are matters completely outside the IOPC's control and the medical evidence included an expert changing their opinion only in recent weeks."
The spokesperson added that one third of IOPC investigations are now completed within six months and 91 per cent completed in under 12 months.