Peer warns over 'sleepwalking into surveillance society'
A peer has warned against "sleepwalking into a surveillance society" as he urged the Government to put a moratorium on the police's use of live facial recognition (LFR) technology pending a review.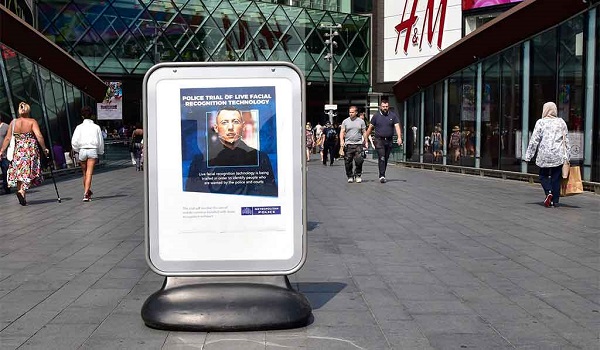 During oral questions in the upper chamber, Liberal Democrat peer Lord Clement-Jones raised concerns over law enforcement agencies' use of live facial recognition after the College of Policing recently published new national guidance on the technology.
Lord Clement-Jones told peers the use of facial recognition means victims of crimes and potential witnesses could be placed on police watchlists.
However, Home Office minister Baroness Williams of Trafford insisted LFR is "an important public safety tool" that helps the police identify and eliminate suspects "more quickly and accurately".
She also welcomed the new guidance issued by the College of Policing.
Lord Clement-Jones said: "Guidance gives carte blanche to the use of live and retrospective facial recognition, allowing innocent victims and witnesses potentially to be swept onto police watchlists.
"This without any legislation or parliamentary or other oversight such as that recently recommended by our Justice and Home Affairs select committee chaired by Baroness Hamwee. Aren't we now sleepwalking into a surveillance society and isn't it now time for a moratorium on this technology pending a review?"
The Home Office minister replied: "I think I would disagree with everything the noble Lord has said. In terms of retrospective facial recognition, I think every police force in the country uses it. And on the point about a watchlist, the watchlist upon being used at that deployment is deleted.
"So, in terms of ongoing data protection, I don't think there is an issue then. And it is important that just as CCTV was used and is still used, retrospective recognition is still used to detect criminals and missing persons and vulnerable people. So is the application of LFR."
Lord Clement-Jones was not the only one to raise concerns in the chamber, with Lib Dem peer Lord Strasburger urging ministers to "legislate to control the risks of this technology" and noting how LFR is used by the Chinese government to "micromanage" the lives of its citizens.
Lord Strasburger said: "This technology is used by the Chinese government to micromanage the lives of its citizens. So its use here needs strict rules and effective oversight.
"In the absence of legislation, the police have tried to regulate themselves by writing their own rules. But these are so vague that almost anything goes, targeting people who may cause harm, whatever that means. When will the Government do its job and legislate to control the risks of this technology?"
Lady Williams said "to compare its use with how China looks at its people is really taking a leap forward".
Labour former shadow attorney general Baroness Chakrabarti echoed Lord Strasburger's comments, saying: "Given the intrusive nature and racially discriminatory potential of this technology, why doesn't the minister agree that statutory legislation would be preferable to the police writing their own guidance, which some of us find in this case to be permissive and wholly unsatisfactory?"
The Home Office minister said: "There already is a legal framework and in terms of bias, I'm just going to quote from the US National Institute of Standards and Technology, and it found that NEC, which is the technology the police use, provided an algorithm which the false positive differential was undetectable and the algorithm is on many measures, the most accurate that they have evaluated.
"It is for the police within the legal frame framework to decide how and in what situation to deploy this technology."