PCSO role will not be brought back as force looks to invest in a presence that 'puts fear into criminals'
Norfolk Constabulary will not reprise the police community support officer (PCSO) role as unions call for police staff and PCSO numbers to return to 2010 levels.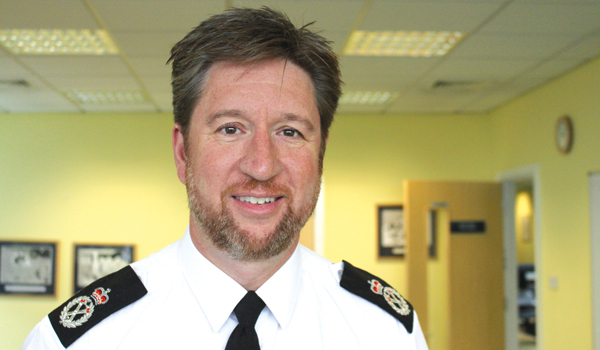 Unison said the Government will "only be doing half the job" after it pledged to replace 20,000 of the police officers lost to budget cuts over the past nine years.
The police staff union said the Government must also replace 22,000 PCSOs and other police staff jobs axed since the start of austerity.
However, Norfolk Constabulary Chief Constable Simon Bailey told Police Professional he had no intention of bringing back the PCSO role abolished in the county in 2017.
Unison said: "Prime Minister Boris Johnson's pledge to recruit extra police officers is not enough on its own to halt the rise in serious and violent crime.
"Ministers and police chiefs must also restore the entire police workforce to 2010 levels. This includes taking on more 999 call takers, fingerprint experts and detention officers."
PCSO numbers have nearly halved, from 16,918 in March 2010 to 9,547 in March 2019. Police staff jobs too have reduced by more than 17 per cent over the same period, from 83,843 to 69,305.
The PCSO role was created under the Police Reform Act 2002 and the first recruits were taken on by the Metropolitan Police Service in September that year.
The National Reassurance Policing Programme further defined their role as the eyes and ears of policing and having a unique community engagement function.
Ringfenced funding for forces' neighbourhood policing programmes saw them become integral to teams established in local wards across England and Wales in the late 2000s. But when the Conservative-led coalition government introduced austerity measures in 2010 the ringfence was removed and the number of PCSOs has gradually fallen across England. The Welsh government supported the recruitment of 500 additional PCSOs.
Norfolk Constabulary became the first force to abolish the role entirely as a wide-ranging review showed they cost more than new police officers. The force replaced 150 PCSOs with 81 officers and 16 members of police staff. And, as part of its Policing 2020 restructure, 104 more officers were allocated to neighbourhood policing teams.
Mr Bailey claims he has seen an improvement in neighbourhood policing as teams are more able to focus on threat, harm and risk.
"Intelligence has gone up, referrals have gone up and warrants have gone up. Proactivity has increased with drugs and weapons arrests up," he explained.
The investment in police officers over PCSOs also allowed the force to increase the number of 'Moonshot' teams – mobile units that proactively combat travelling criminals entering the county using automatic numberplate recognition data – which he said have had "phenomenal success".
Norfolk Constabulary will invest any future funding provided by central government in this proactive capability, deploying Servator – unpredictable highly-visible mass deployment at crime hotspots and potential terror targets, such as railway stations – and a uniform presence "that gives communities confidence but also puts the fear back into criminals".
"I won't remotely be thinking about recruiting PCSOs as I am seeing so much benefit from my cops," Mr Bailey added.
Unison national officer Ben Priestley said: "Recruiting new police officers is a start. It's necessary if the Government is serious about tackling the rise in serious and violent crime that's happened on its watch.
"But this isn't enough on its own – it's only doing half the job. These officers won't have the team needed to cut crime without more police staff such as crime scene investigators, specialists in cybercrime and data analysts.
"Just as doctors alone can't run a hospital, officers can't patrol the beat and tackle crime without police staff and PCSOs working alongside them.
"Ministers must restore the entire police workforce to 2010 levels, not just part of it. Otherwise the community will suffer the consequences."
The union has written to Policing Minister Kit Malthouse, as well as the National Police Chiefs' Council and the Association of Police and Crime Commissioners, urging them to support its campaign.