PCCs warn of cheap alcohol's harm to 'poorest and most vulnerable' as Scotland sets 50p minimum unit price
The Scottish Government has confirmed a 'world first' as all alcoholic drinks are to cost at least 50p a unit, despite concerns it could see the policy's effectiveness watered down.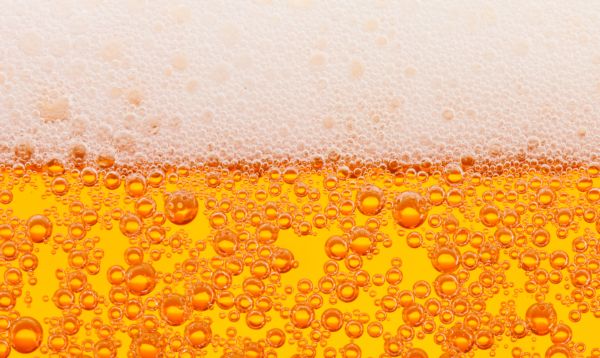 The price decision comes after a consultation found almost three quarters in favour of a 50p minimum unit price (MUP), although some organisations called for it to be higher.
Scottish Health Secretary Shona Robison insisted the policy – which is being introduced on May 1 after Holyrood won a lengthy legal battle last year – would "save thousands of lives".
But scientists at the Royal Society of Edinburgh (RSE) told the Scottish government last month it should consider raising the MUP to at least 60p a unit, while setting minimum pricing at 70p would "reflect a greater degree of ambition".
The Welsh Assembly is expected to endorse?similar measures?this spring, with the new pricing due to come into force in Wales next year. Ministers in Cardiff have not yet published a proposed price.
And in England, police and crime commissioners (PCCs) in the north east are warning that cheap alcohol causes "the poorest and most vulnerable in society to suffer disproportionately" from its harms – increasing pressure on policing.
The three PCCs in Durham, Northumbria and Cleveland have written to Home Secretary Amber Rudd – calling on the Westminster government to follow Scotland's innovative lead.
Research by Sheffield University estimates that in its first five years, a MUP of 50p would prevent 182,000 crimes, producing a saving of £711 million. In the North East alone, it would prevent 11,000 crimes and save £66 million, the study reveals.
Scotland will be the first country in the world to introduce a minimum unit price for alcohol after Supreme Court justices in November dismissed a legal challenge that had been brought by the Scotch Whisky Association.
Following the landmark victory, ministers asked for views on the level at which MUP should be set.
Of the 130 organisations and individuals who responded to the consultation, just over half (53.8 per cent) commented on the proposed 50p price.
Of this group, 74.3 per cent supported introducing MUP at this level with 79.2 per cent of organisations and 63.6 per cent of individuals backing it.
An analysis of consultation responses said "a minimum unit price of 50p per unit provides a proportionate response to tackling alcohol misuse, as it strikes a reasonable balance between public health and social benefits and intervention in the market".
The RSE pointed out the proposed 50p minimum price had first been suggested in 2011, adding: "It is our view that taking into account inflation and other prices rises, the minimum unit price for alcohol could be set at 60p.
"An increase to 60p could be feasible, reflect the changes to the economy since 2011, and could be supported by a majority in the Scottish Parliament.
"A rise to a rate of 70p would reflect a greater degree of ambition and might also be supported and would have a larger effect on the consumption of alcohol and on inequalities of outcomes.
"We have concerns that the 50p rate proposed in 2011 will be introduced now and remain for a further five years, by which time its real value and therefore the effective of MUP will be considerably reduced."
And?Scottish Health Action on Alcohol Problems (SHAAP) said that while the 50p rate had originally been envisaged prior to the passing of the?Alcohol (Minimum Pricing) (Scotland) Act of 2012, it was still "proportionate for now".
Ms Robison said: "With alcohol on sale today in some places at just 16p per unit, we have to tackle the scourge of cheap, high-strength drink that causes so much damage to so many families. This move will save thousands of lives."
Durham PCC Ron Hogg?said: "Our police officers are experiencing the brunt of this problem on a daily basis.
"A survey of north east frontline officers in 2013 revealed that over half believe that alcohol related crime takes up at least half their workload, while 86 per cent have been subjected to an alcohol related assault. It is time to take a new approach and start to tackle this issue. "
His Cleveland neighbour, Barry Coppinger, said that while MUP is not a "magic fix all solution, we believe that by increasing the price of the cheapest alcohol products consumed by the heaviest drinkers we will be targeting those individuals who cause our forces the greatest problems".
Northumbria PCC Dame Vera Baird added: "We are urging the Government not to delay the introduction of MUP.
"The poorest and most vulnerable in society suffer disproportionately from the harms caused by cheap alcohol.
"MUP would contribute significantly to social justice, with around 80 per cent of the lives saved coming from routine and manual worker groups."
MUP has growing cross sector support from leading international bodies such as the Organisation for Economic Co-operation and Development and the World Health Organisation.
It is also supported by national bodies such as the National Police Chiefs' Council, the National Institute for Health and Care Excellence and the Royal Medical Colleges.
Research shows that the public are hugely supportive of minimum pricing, with over half in backing the measure's introduction. Independent pub landlords also support it by a ratio of two to one.