PCCs urge for 'Spice' to be treated like heroin
Reclassing synthetic cannabinoids to Class A would be an important step in tackling one of the most "severe public health issues the UK has faced in decades", say police and crime commissioners (PCCs).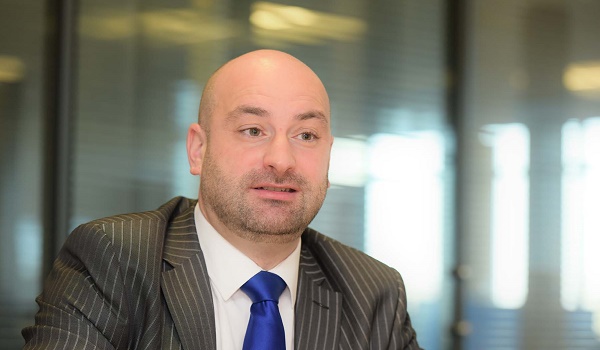 Lincolnshire PCC Marc Jones has written to the Home Office urging the Government to take action so that "the dealers who peddle this misery are treated with the same severity and concern" as those dealing in heroin.  
The open letter, co-signed by all 19 Conservative PCC colleagues, asks the Government to create a strategy to deal specifically with synthetic drugs such as Spice to provide "an effective and consistent approach" and to improve the level of support for those hooked on the drugs. 
They point out these so-called 'zombie drugs' have effects on the individual and the community that were "much worse" than cannabis and that police forces were being forced to take the lead in fighting the rising tide of use with little or no support from other agencies. 
"Users are increasingly seen slumped on the streets in a state of semi-consciousness, often passed out, sometimes aggressive and always highly unpredictable," said Mr Jones in the letter. 
"The wide scale abuse of these debilitating drugs within towns, cities and even villages across the UK is one of the most severe public health issues we have faced in decades and presently the response to tackle the issue is woefully inadequate." 
Dr Simon Cotton from the University of Birmingham explained that, unlike cannabis, users of Spice do not know how it is going to react with alcohol or other drugs in their body. Furthermore, though the packaging may stay the same, synthetic drugs often change in their makeup from day to day.  
The Office for National Statistics recorded 27 deaths related to the drug in 2016, and 233 ambulance calls involving Spice in Lincolnshire alone.  
There has also been a rise in the number of ambulance staff who have been assaulted as a result of people taking the substance.  
The letter additionally called for a specific strategy to be introduced which would clarify to public health, mental health and addiction services their responsibilities to provide appropriate financial provision and support to tackle the problem.  
A more consistent approach would see dealers facing higher penalties, but also greater support for those who are addicted to the drug. The letter noted that in a debate in the House of Commons, Ben Bradley MP explained how some people who are hooked on Spice see the only way out as taking heroin as a 'softer' option because it is less debilitating, and services are in place to assist with getting clean from heroin. 
Mr Jones said: "We would urge that synthetic cannabinoid products are reclassified from Class B to Class A. At present, the current justifications for the classification of B are rooted in the chemical similarities that Spice shares with cannabis. However, such parallels are purely chemical as the physical and psychological effects these substances have on their users are on a much more extreme scale to those of cannabis. 
"In practice they are more comparable with Class A drugs such as heroin and it is therefore imperative that it and the dealers who peddle this misery are treated with the same severity and concern." 
He added: "We acknowledge that much is needed to fully address the problems Spice presents within our communities and it is clear that this complex issue can only be addressed collaboratively. We feel that in order for PCCs to support government in tackling this issue that further central clarity and leadership is vital to raise this as a public health challenge.  
"Ensuring local partners are clear what expectation is being placed on them to work in consonance with policing in order to ameliorate this problem for the good of society at large is key to that."