'PCCs should wield same power over criminal justice system as they do over police', MPs to be told
Police and crime commissioners (PCCs) are taking their fight to impose "local oversight" in bringing the criminal justice system to account at a Westminster summit tomorrow.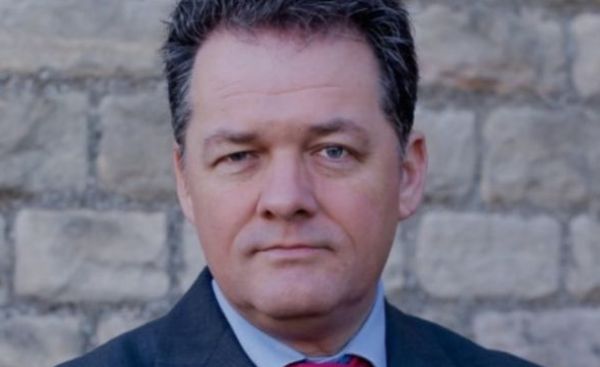 MPs will be told that parts of criminal justice services are "not working" with recent reforms leading to a two-stream probation system that impedes partnership work and innovation.
Association of PCCs' criminal justice portfolio lead David Lloyd has made it his ambition during his time as organisation chair to bring "swifter high quality justice and improve the experience for all involved".
He is set to give evidence to the UK Parliament's Justice Committee, calling for PCCs to take over the joint overseeing of Community Rehabilitation Companies (CRCs) and the National Probation Service (NPS) with the Ministry of Justice.
Mr Lloyd is expected to tell the Transforming Rehabilitation session on Tuesday (February 27): "It is my firm belief that PCCs should have the same powers over the criminal justice system that they currently have over their police force – set the plan, the budget, appoint a chief and hold to account."
The Hertfordshire PCC will add: "PCCs have a key role in working with partners to ensure an efficient and effective criminal justice system. That means real oversight and accountability of local criminal justice services, including offender management services.
"The APCC wants to see funding to be provided to PCCs without ring fence, so that the money can be invested in the part of the system which would have the greatest impact on reducing reoffending in their local area.
"This may mean, for example, more into Out of Court Disposals in some areas or more in Through the Gate services in others, depending on local need and wider service provision."
The PCCs are concerned that across England and Wales the criminal justice agencies are being pulled in different directions.
They believe that the "democratic mandate of a PCC means that they can hold the criminal justice system to account for the public and provide transparency at a local level".
Mr Lloyd's summary of the "consensus" view of the association claims the current payment by results system for CRCs is not working and is too often driving perverse behaviour.
"The use of the local?voluntary and community sector has reduced because of the way the payment mechanism?for CRCs?is structured," the APCC statement maintains.
The reforms have created a two-tier probation system comprising the NPS, responsible for high-risk offenders, and 21 CRCs, responsible for low- and medium-risk offenders.
Mr Lloyd's report adds: "This has added a further level of complexity onto the probation system,?with additional handover points between the NPS and CRCs.
"The introduction of CRCs – which are nationally commissioned and mostly run by large private firms – has also impeded local partnership work and innovation."
The most recent Criminal Justice Statistics Quarterly bulletin – covering the period from April 2016 to March 2017) – confirms recent key trends that the lowest number of people since records began in 1970 were dealt with by the courts, but the proportion of people imprisoned for indictable offences rose again and that average length of sentence increased.
Some 1.71 million people were dealt with by the criminal justice system in the last year with the custody rate for indictable offences increasing since March 2011, from 24 per cent to 31 per cent. Average custodial sentence length for these offences has increased from 15.3 months to 19.5 months since March 2007.
Offenders with no previous convictions and cautions are now more likely to go to court and be convicted than to receive a caution – the figure rising from 22 per cent ten years ago to 52 per cent last year.
Since August 2016, HM Inspectorate of Probation has produced 12 Quality & Impact inspections (Durham,?York & North Yorkshire, Derbyshire, Kent, North London, Staffordshire & Stoke, Greater Manchester, Gwent, Northamptonshire, Suffolk, South Yorkshire and Cumbria) with common themes affecting the NPS including areas struggling to recruit sufficient frontline staff, responsible officers not feeling they had received sufficient training and court work often hampered by poor IT systems and reliability.
In the field of CRCs, the focus on restructuring has often meant that the quality of core service delivery suffered while the work on safeguarding and domestic abuse issues was often seen sub-standard. The HMIP also reported "insufficient good quality supervision and support".
The APCC recommendations suggest a whole system approach' to resettlement?is needed through?the introduction of common resettlement outcome measures across prisons.
Mr Lloyd added: "There is a need to promote closer working?between CRCs, prison staff and NPS responsible officers so that there is continuity of resettlement support, effective public protection and oversight throughout the sentence."
Other representatives at the Justice Committee hearing include Nacro chief executive Jacob Tas; Steve Matthews, national contracts manager of Shelter; Lorraine Preece, chief executive officer, YSS Ltd; Pact CEO Andy Keen-Downs; Beverley Toone, senior employment projects manager of Business in the Community; and Switchback policy and impact manager Sam Boyd.