PCC's preferred deputy will not take up post after 'his experience' at panel hearing
Merseyside police and crime commissioner's preferred choice for her new deputy has withdrawn his interest following "his experience" at a confirmation hearing with the police and crime panel.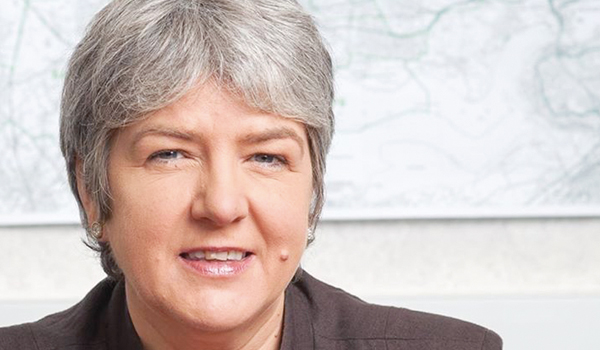 Jane Kennedy had taken the unprecedented step of naming the former leader of Wirral Borough Council Phil Davies as her preferred candidate without "advertising the post, shortlisting and interviewing" because of the Covid-19 crisis.
However, she confirmed: "It is with regret that following his experience at the hearing, Mr Davies has withdrawn his interest in the post. He had agreed to come out of retirement in response to the extraordinary health emergency that the country is facing and because I need support and resilience in my role as police commissioner. Sadly, he will not now be doing so and I am placing on record here my gratitude to him for demonstrating his commitment to serving the public of Merseyside in a time of crisis.
"In selecting Mr Davies I was delighted to present to the panel a competent, experienced and articulate candidate who I believed was eminently capable of fulfilling the role."
Mr Davies announced his decision yesterday (April 14) following a 'virtual' hearing of Merseyside's police and crime panel last Thursday. He told the Liverpool Echo he had been "extremely flattered" to be nominated by Ms Kennedy but no longer felt he could "do justice" to the role.
"I have now reflected and have decided that, given the level of commitment required, I do not feel I could do justice to this important role," Mr Davies added.
It is understood that some panel members had raised concerns over the 'streamlined' recruitment process that saw Mr Davies put forward as the only candidate.
However, Ms Kennedy said it would have been "impractical and unsafe to conduct a normal recruitment process consisting of advertising the post, shortlisting and interviewing" during the current coronavirus crisis.
Speaking before last week's panel hearing she said: "Given the overwhelming speed at which the epidemic has spread and is affecting us all, I decided that the emergency required that the normal recruitment process was truncated."
She acknowledged it was "a decision without precedent" but had hoped the panel would agree that Mr Davies had "the skills, political understanding and experience in delivering public services to make him a solid candidate for the role".
"I announced, long before the country was hit by the coronavirus epidemic, that I would not stand for re-election as Merseyside's PCC and was ready to retire from public life in May," said Ms Kennedy.
"In 2019 the then deputy PCC resigned from her post after I left the Labour Party. As there was only a year left before my retirement I decided that I would try to manage the workload without going through the normally lengthy process to fill the deputy's position.
"The coronavirus epidemic then struck us and the impact of the emergency has been enormous. The Government was forced to cancel the elections of mayors, councillors and the PCCs, which were due to be held this May. This has meant that while I planned to carry the vacant deputy PCC post for a year, I knew I could not manage that over two years.  I decided, as I am perfectly entitled to do and in compliance with Home Office guidelines, to fill the vacant role of deputy PCC."
Ms Kennedy added that she did not consider any of the three declared candidates for the election this year as this "would have provided one of them with a platform for a year".
She said she needed someone who would "concentrate entirely on helping Merseyside and its police force through one of the greatest emergencies we have ever faced".
Ms Kennedy said she was aware that Mr Davies was recently retired and had a good understanding of the role of the PCC, and with his experience would have been able to "step up to the emergency appointment immediately".
The former chair of the Liverpool City Region Combined Authority stepped down as a councillor for the Tranmere and Birkenhead ward in 2019 after serving the people of the Wirral for 28 years.
Ms Kennedy said his knowledge and experience of working locally, regionally and nationally would have been "an enormous advantage" to Merseyside Police and to her, adding that Mr Davies was "perfectly placed to provide the resilience, stability and continuity required in these challenging times".
Despite the decision, Ms Kennedy said she was "most grateful" to the clerk of the police and crime panel who enabled the meeting to take place and to Knowsley Council staff for their hard work in doing so, adding: "I am grateful too for the agreement of the panel to permit a very much-shortened process in light of the emergency."