PCCs given millions to tackle domestic violence
More than £1.4 million has been given to South Wales's police and crime commissioner (PCC) to help stamp out violence against women and girls.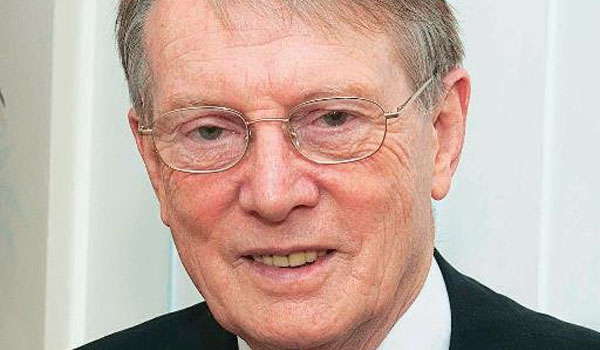 More than £1.4 million has been given to South Wales's police and crime commissioner (PCC) to help stamp out violence against women and girls. Alun Michael's office received the biggest slice of the £17 million government fund for a project to rollout 'community ambassadors' trained to spot signs of abuse. The programme, using the 'Change that Lasts' framework, will also open up safe spaces across South Wales where women can report their abusers. Another 40 projects led by PCCs and local councils were funded throughout England and Wales to offer more help to victims and guide perpetrators to change their behaviour. Alun Cairns, Secretary of State for Wales, said the funding will help to provide women and girls across the region with immediate support. He added: "I am proud of what the UK Government has achieved so far to tackle violence against women. But it is a complex problem that we are unable to solve alone. "That is why we are sending a clear message to local agencies – including police and local authorities – that tackling violence against women and girls should be a priority for them too. "By working together and confronting these vile crimes we will find ways to beat them. I am determined to see a future where no woman or girl need live in fear." The funding was awarded through the Violence Against Women and Girls Service Transformation Fund, which aims to support earlier intervention and prevention initiatives. Other big winners include London's Mayor's Office for Policing and Crime, which was given £1 million for a system to triage referrals into sexual violence services. West Yorkshire PCC Mark Burns-Williamson received £600,000 to support victims and improve staff understanding of Domestic Violence Protection Orders. Another 12 PCCs were awarded more than £4.8 million between them for their respective projects. The funding is part of a raft of government measures to tackle domestic abuse including the forthcoming Domestic Violence and Abuse Bill. This Bill will introduce new prevention and protection orders and enshrine a definition of domestic abuse in law. It will also lead to the appointment of a domestic violence and abuse commissioner and will ratify the Istanbul Convention, enabling UK courts to prosecute British citizens for abuse anywhere in the world. Home Secretary Amber Rudd said: "Tackling violence against women and girls is everyone's business. It needs a joined-up, collaborative response locally, providing support to victims through health, education and social care, as well as the police. "These projects will help ensure that victims and survivors get the right support at the right time, as well as intervening early to prevent these crimes from happening in the first place."