PCC's fury at 'appallingly selfish' drivers who snapped serious crash pics
Drivers caught taking photos of a serious crash "should feel ashamed" and will face consequences, Surrey's police and crime commissioner has warned.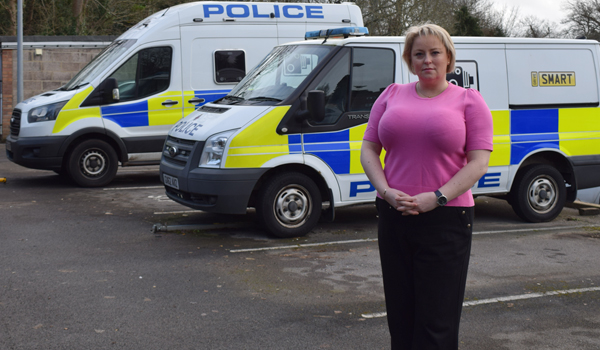 Lisa Townsend said she was furious with the "appallingly selfish" motorists who were spotted by officers from the Surrey Police's Roads Policing Unit snapping images of a collision earlier this month.
Officers captured images of a number of drivers with phones aloft on their body-worn video cameras as they worked at the scene of an incident on the M25 on May 13.
A man was taken to hospital after his motorbike was involved in a collision with a blue Tesla in the anti-clockwise carriageway of the motorway between junctions 9 and 8.
All of those caught taking photographs by the team will be issued with six points and a £200 fine, Surrey Police said.
Ms Townsend, the Association of Police and Crime Commissioners national lead for roads policing and transport, said: "During this incident, our fantastic Roads Policing Unit were working at the scene of a crash that resulted in serious injury to a motorcyclist.
"Unbelievably, some drivers were passing in the opposite lane with their phones out so they could take photos and video of the collision.
"This is a crime, and it's very well known that drivers cannot have their phones in their hands when they're driving – it's appallingly selfish behaviour that puts lives at risk.
"Quite apart from the danger they have caused, I cannot understand what motivates someone to film such distressing footage.
"These drivers would do well to remind themselves that a person has been badly hurt. Collisions are not an entertaining sideshow for TikTok, but real, traumatic incidents that can change lives forever.
"Every driver who did this should feel thoroughly ashamed of themselves."