PCCs forced to take 'expected' maximum precept rise to keep budgets at 'standstill'
Almost every police and crime commissioner (PCC) will raise council tax precepts by the new maximum allowed to "stabilise" officer numbers.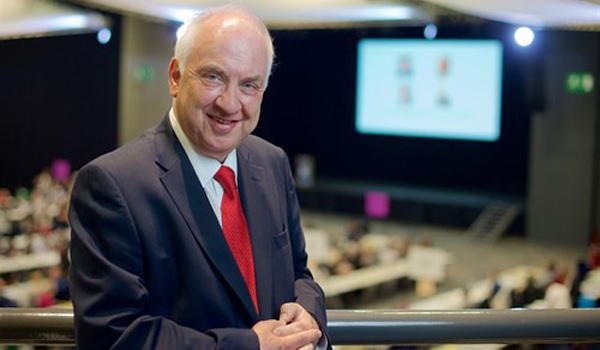 All but three of the PCCs in England have taken advantage of the £1 a month increase after the Government was accused of shifting the burden of police funding onto the taxpayer last December. No PCCs have frozen the precept.
Two of the forces – North Yorkshire Police and Staffordshire Police – decided on an increase of £11.50 and £11.40 per year respectively for those living in a band D property.
And West Mercia PCC John Campion will increase the precept by 3.94 per cent, which will cost taxpayers an extra £7.20 a year.
Previously, PCCs were allowed to increase the council tax precept by two per cent, but this was scrapped last December when the Government announced no change to central funding.
Although £450 million was pledged to policing, £270 million of this is based on every PCC increasing their precept by the maximum allowed.
Another £50 million will be given to counter-terror policing and £130 million will be made available for national priorities.
London Mayor Sadiq Khan, who will be increasing council tax by £12 a year, told the London Assembly that "there was an expectation" from the Government to implement the maximum increase.
Mr Khan also recently announced that he would provide the Metropolitan Police Service with £60 million from business rates, starting from 2019.
Bedfordshire PCC Kathryn Holloway has said she will use the additional money from the precept to increase the number of officers by ten per cent over the next four years.
"I am planning to recruit between 110 and 130 new officers per year for each of the next two years of my term as a result to boost Bedfordshire's notoriously overstretched frontline," she added.
The new officers will be recruited to bolster the Operation Emerald team, which deals with rape, serious sexual offences and domestic violence.
Welsh forces do not have to stick to the cap, as their PCCs operate by different rules to English counterparts.
The largest increase comes from South Wales PCC Alun Michael, who has agreed on a seven per cent rise – equivalent to £15.45 per year – which he claims is "well below what is needed for a standstill budget".
He said: "We have taken a balanced approach to soften the impact on policing in our communities, while keeping the burden on the rate payer to a minimum.
"Even with the seven per cent increase in the police precept, South Wales Police remains the best value for money police force in terms of the cost to council tax payers in Wales."
Gwent PCC Jeff Cuthbert will increase the precept by 3.99 per cent – equivalent to an extra £8.84 per year – to recruit up to 120 "much-needed" frontline officers over the next year.
And Dyfed-Powys Police has confirmed a five per cent rise while North Wales Police will increase its council tax precept by 3.58 per cent.
Roger Hirst, finance lead at the Association of Police and Crime Commissioners, said: "It is right that locally elected PCCs make the decisions around their local council tax precept levels and are held to account by their electorate for the decisions that they make.
"This increased flexibility is very positive and allows PCCs to make decisions based on what is happening in their local communities."
Prior to the Government's budget announcement, a comprehensive study of PCCs showed disproportionate benefits of increasing the council tax precept and revealed millions of pounds are being taken from reserves to support frontline policing.
Total revenue reserves are expected to fall from more than £1.6 billion to £804 million in 2020, from just 19.6 per cent of Net Revenue Expenditure to just 7.7 per cent over the three-year period.
David Jamieson, West Midlands PCC, said implementing the maximum increase is the only way to "stabilise" officer numbers at the force.
As the force expects officer numbers to fall from 6,528 to 6,400 by 2020, the £12 increase will allow the force to recruit an additional 100 over two years.
"The Government has made it clear it expects me to raise the council tax precept by the maximum amount and with the pressures on policing being what they are I have agreed to do that.
"To standstill West Midlands Police requires £22 million. This increase raises £9.5 million. I am making sure the money goes on recruitment and protecting officer posts.
"I am disappointed the Government is refusing to properly fund the policing here in the West Midlands.
"Instead, it is leaving it to the people of the West Midlands to part fund our own force. It should not be shifting its responsibilities on to local taxpayers at a time when everyone is feeling the squeeze."