PCCs demand U-turn on drug fix rooms
Three police and crime commissioners (PCCs) have asked the Government to reconsider allowing drug addicts safe spaces to inject themselves.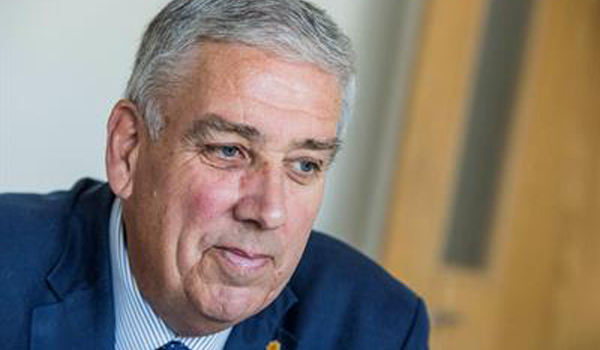 A joint letter from the North Wales, West Midlands and Durham PCCs has urged the Safeguarding Minister to review the Government's continued opposition to drug consumption rooms.
Calling for addiction to be treated as a medical issue, it says they are "deeply concerned" about the official stance on allowing public spaces for addicts to consume drugs, and cited international evidence backing the proposal's effectiveness.
Drug-related deaths in England and Wales are currently at an all-time high, with 3,744 recorded in 2016 – the most recent year for which statistics are available.
The letter says: "Drug consumption rooms have been shown to reduce syringe sharing and litter which in turn reduces the risk of blood-borne virus infections, and they can reduce overdose fatalities and ambulance call-outs for overdose, thereby reducing pressure on our emergency services.
"Evidence also suggests that drug consumption rooms save more money than they cost with evidence from Vancouver that the drug consumption room there saved over $18 million in health costs over a 10-year period.
"We therefore ask that you review your decision to prevent the introduction of drug consumption rooms as an example of the Government's commitment to exploring alternative options available within the legislative framework."
In 2016, the Advisory Council on the Misuse of Drugs recommended the Government consider introducing drug consumption rooms in areas of the country with high rates of injecting drug use.
These suites have been trialled in countries including Switzerland, Portugal and Austria, and in theory allow addicts a safe and hygienic space to inject.
However, the proposal was rejected by the Government last year.
In their letter, Arfon Jones, David Jamieson and Ron Hogg claim consumption rooms do not lead to higher rates of drug-related crime and could in fact save lives.
Mr Jones and Mr Hogg recently visited a pilot site in Geneva where the introduction of consumption rooms had prompted a decline in the illegal heroin trade.
Mr Hogg said he does not want to introduce consumption rooms in his own force area, but believes the law should be changed to allow PCCs who want to establish them to do so.
Mr Jamieson has recommended a study to examine the feasibility of these facilities in the West Midlands.