PCC was aware of complaints about under-investigation chief constable when he offered the job
Mike Veale is being investigated over allegations he intentionally damaged a mobile phone owned by Wiltshire Police.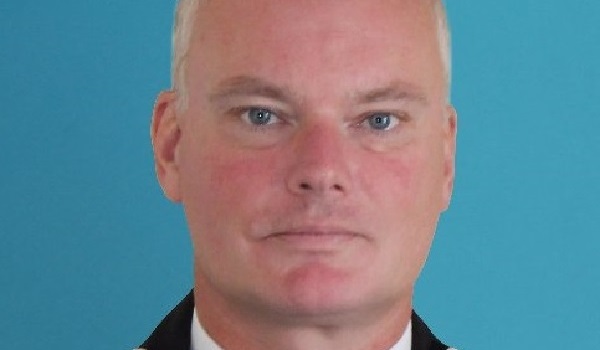 Mike Veale is being investigated over allegations he intentionally damaged a mobile phone owned by Wiltshire Police. The Independent Office for Police Conduct (IOPC) began its investigation last week, before Mr Veale was officially confirmed as the new chief constable of Cleveland Police. An IOPC spokesperson was unable to confirm whether Mr Veale has been served with a notice of investigation over the phone allegation, or whether the inquiry relates to criminal or misconduct matters. Cleveland PCC Barry Coppinger said he was aware of the allegation against Mr Veale before appointing him but remains certain he was the right candidate for the job. He added: "This matter has no bearing on my confidence in Mike or my decision to recommend him for the office of chief constable. "I will seek to be kept informed of progress with regards to the ongoing IOPC independent investigation; however, this will not prevent Mike from taking up his new office pending agreement on timings with Wiltshire Police. "I remain certain in my belief, based on Mike's record and reputation, that he is the right person to take on the office of chief constable and I look forward to him starting at the earliest opportunity." A second allegation that Mr Veale leaked information relating to Operation Conifer – the inquiry into reported child sex abuse by former Prime Minister Sir Edward Heath – has been dismissed. However, Wiltshire police and crime commissioner (PCC) Angus Macpherson confirmed discussions around Mr Veale`s contract renewal were put on hold until the allegations were resolved. Operation Conifer concluded last October with the verdict that Sir Edward would have been interviewed over the alleged child sex offences had he still been alive. On November 28, Mr Macpherson received an anonymous letter alleging Mr Veale had leaked information about the inquiry to the press and had intentionally damaged a force mobile phone. The complaints were referred to the IOPC, which dismissed the former allegation due to a lack of evidence. Mr Macpherson said: "The IOPC assessment found no indication that the chief constable had breached the confidentiality standard of professional behaviour. I am confident in their assessment and will therefore not be pursuing an investigation into this allegation." An IOPC spokesperson said: "After a thorough assessment, we decided the part of the referral relating to the disclosure of confidential information was insufficient to indicate either a criminal offence may have been committed or a breach of professional standards. "That matter has been returned to the police and crime commissioner to deal with in any manner determined appropriate. "The IOPC has however decided to independently investigate a second part of the referral relating to allegations that a mobile phone belonging to Wiltshire Police was deliberately damaged by Chief Constable Mike Veale. This investigation is in its early stages."