PCC 'truly sorry' over bullying allegations
North Yorkshire's police and crime commissioner (PCC) says she is "truly sorry" after allegations she 'bullied' staff were upheld.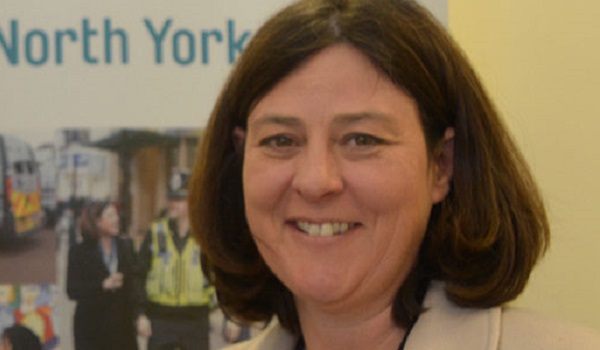 Julia Mulligan said she had taken "very seriously" the conclusions of a police and crime panel that some of her behaviours "were perceived to have been 'bullying' in their nature", even though it found "no evidence of harassment, victimisation or deliberately 'setting up' the complainant to fail".   
"I would again therefore like to say how sorry I am for any impact this may have had on the complainant," she added.  
Ms Mulligan was responding to a report by North Yorkshire's police and crime panel complaints sub-committee, after a former member of her staff, known only as 'AB', and three other individuals, alleged they had been subjected to bullying behaviour by the PCC.  
The report, published last month, said staff felt they were subject to "irascible and intimidating behaviour" by Ms Mulligan.   
The panel upheld the complaints and concluded there was "an endemic problem at the Office of the PCC, where staff do not feel they can appropriately challenge or raise concerns about the PCC's behaviour towards them".  
Ms Mulligan said that she was "shocked" at the conclusions outlined in the panel's report, which she had 21 days to respond to in writing. 
"I fully accept that there were serious deficiencies within my office in terms of the appropriate arrangements for performance management, monitoring and welfare," said Ms Mulligan. "Equally, I have taken very careful note of the sub-committee's observations on the proper duties of care to which our employees are entitled and the extent to which practices within my office are in need of improvement to ensure that all staff receive the appropriate management, direction and support. Many of those areas for improvement have already been addressed and further work is underway. 
"Although I share the sub-committee's view that there is no mechanism by which it has been able to verify the evidence or investigate the allegations, the report is clear that the panel wishes to ensure that the perceived behaviour will be addressed. By way of assurance, I would again like to invite the panel to engage with my office and to speak to whomever they wish." 
In respect of the six recommendations made in the report, Ms Mulligan said she was "keen to conduct a survey – via an independent body – within the context of the report to include staff perceptions of bullying in the workplace".  
She said she had instructed her chief executive officer to begin drafting appropriate terms of reference that will be shared with the panel for agreement. 
"In addition, I have secured agreement from the Association of Police and Crime Commissioners that they will continue to offer support to me personally and provide a mentoring function," added Ms Mulligan. 
"I propose to share the findings of the survey with the sub-committee chair and members and update them on progress and development in relation to the recommendations."