PCC survives another council attempt to remove her from office
Devon and Cornwall police and crime commissioner (PCC) Alison Hernandez has spoken of the "democratic benefit" of her office after surviving another vote of no confidence – the fifth in as many months.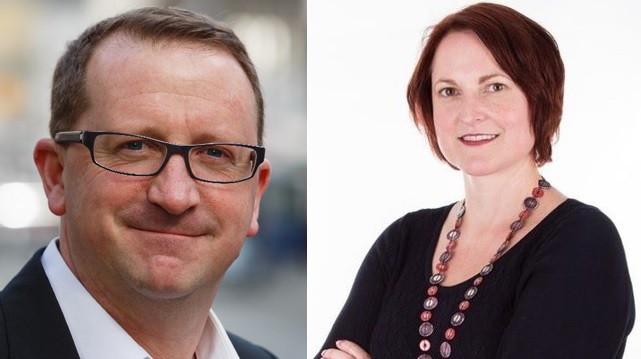 Devon and Cornwall police and crime commissioner (PCC) Alison Hernandez has spoken of the "democratic benefit" of her office after surviving another vote of no confidence – the fifth in as many months. Cornwall Council threw out the latest attempt to censure the Conservative PCC who has found herself courting controversy since the beginning of the year when she backed proposals to halve the force's 340 police community support officers (PCSOs) over the next four years. The authority's Labour group leader Councillor Tim Dwelly tabled a motion at Tuesday's (November 21) full council meeting saying the PCC had "lost support" across the region due to cuts in police resources and comments she had made regarding gun use. Previously, Ms Hernandez has lost one council bid vote to unseat her, survived two others and narrowly avoided a fourth, which was withdrawn ahead of a meeting. Ms Hernandez has accused opponents of "naked politicking". Last night saw the no confidence motion rejected by an "overwhelming show of hands" which the Independent/Liberal Democrat coalition-run council told Police Professional did not include a numbered vote. The PCC said she was delighted at the result, claiming it showed that "councillors have acknowledged the work that I and my office are involved in, in so many communities across the county". She added: "It was heartening that they highlighted the work we are doing on community safety, on the development of CCTV, on the expansion of tri-service officers. "Many of them showed a good understanding of the relationship the PCC has with the chief constable, with the police and crime panel (PCP), with local authorities, with businesses and with all our community organisations." Above all, she insisted that while a "significant amount of time" had been spent on debating the issue, all it had achieved is to "prove the democratic benefit of my office". Cllr Dwelly said that his criticism of the Conservative PCC was not politically motivated but due to concerns about policing in Cornwall. He added: "We feel now that there are so many mounting issues that crop up that lead to the scrutiny about the ability of Alison Hernandez to do the job professionally, that we need to put a marker down." He said that an increase in anti-social behaviour in his town of Penzance had occurred following a decision to cut the number of PCSOs in the town from 12 to four, adding there appeared to be support for further cuts in resources by Ms Hernandez. Cllr Dwelly said that Devon and Cornwall Police's proposed merger with Dorset Police was also raising concerns that policing in Cornwall was moving away from the county. "I also question the professionalism of someone who would suggest that residents with guns should be on the frontline against terrorism – that is unacceptable," he added. The first no confidence vote – defeated at Devon County Council – arose after Ms Hernandez appeared on a BBC radio interview in June, in which she suggested gun owners could stop terror attacks. She said she was misinterpreted and denied advocating vigilante action. Two weeks later, Labour-led Plymouth City Council said it was "extremely alarmed" at the "stupid and dangerous" comments, and called on the PCP to hold a vote of no confidence. On July 7, the PCP voted in Ms Hernandez's favour by eight to two. A proposed vote at Torbay Council did not make it to the voting stage. After Tuesday's debate, Ms Hernandez agreed to "work even more closely" to get the "best possible police service that can be delivered in Cornwall", promising to do it "alongside the chief constable". She added: "I also hear concerns about the proposed merger of Devon and Cornwall Police and the Dorset force and I would welcome further discussions at all levels to ensure those views are represented in ongoing discussions." Conservative member John Fitter said that the motion was a "disgrace" and said that he was "embarrassed" by it.