PCC steps down from pay role over 'grossly unfair' offer to police staff and officers
The police and crime commissioner (PCC) for Northumbria is to step down from her national role negotiating pay deals for police staff in response to the "grossly unfair" pay offer made to police staff and officers.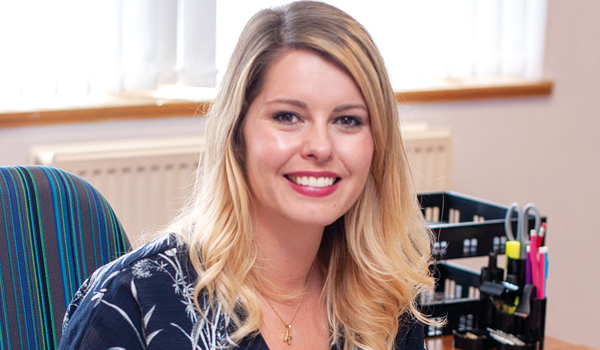 Kim McGuinness said that although the Chancellor promised to lift the public sector pay freeze during Wednesday's budget, he refused to bring in any pay rise ahead of the winter or guarantee to match rising inflation rates.
Ms McGuinness said: "If ministers won't stand by our workers then there is no point negotiating with this Government. Yes, we absolutely want to see an end to the pay freezes, especially to police staff, who have suffered a kick in the teeth when left out of previous pay rise announcements. But any rises offered at the expense of rising fuel bills and food costs, is an absolute no for me. It will make no difference whatsoever.
"We cannot wait until next year, these staff and officers are people who got us through a pandemic, they put their families at risk, and they did it for us. We need Government to fund an above inflation pay rise for staff and officers urgently."
Her concerns were echoed by Ché Donald, national vice-chair of the Police Federation of England and Wales (PFEW), who said: "The Chancellor told us public services are improving, the economy is firmly back on track and wages are rising, but not for most police officers.
"His statements about fair and affordable pay will be particularly meaningless for my colleagues unless he puts his money where his mouth is and commits to a substantial increase, which factors in the rising costs of living.
"To borrow his own words, we urgently need him to level up police pay so inflation is taken into account, and my colleagues receive a fair wage for an increasingly difficult job.
"Police officers were shoddily treated by this government and rewarded for their dedication and professionalism during the pandemic with a zero per cent increase, which was a real terms pay cut.
"While we welcome the Chancellor's decision to end the unfair pay freeze for some public sector workers, this must result in an increase of more than the 4 percent inflation figure he predicted for 2022, if it is to make a positive difference."
Earlier this year PFEW along with the Police Superintendents' Association withdrew their support for the independent body that recommends pay rises on their behalf. PFEW said the Police Renumeration Review Body was "not fit for purpose".
Mr Donald added: "As well as a real term pay increase, we urgently need a fair pay mechanism which is independent of government interference and delivers a binding outcome to restore trust and faith in the police pay process. Anything less is just populist political fanfare."
Despite concerns over pay rises, police leaders welcomed the announcements made during the budget. Marc Jones, chair of the Association of Police and Crime Commissioners (APCC) and APCC finance lead Roger Hirst said: "We see it as a really good outcome for policing, with investment to fully deliver on the police uplift programme bringing more police officers onto our streets to fight crime and keep our communities safe.
"The budget also gives flexibility to enable PCCs to raise the local policing precept, bring further investment into policing at a local level to deliver on the public's priorities.
"A three-year funding settlement allows for strategic medium to long term planning so forces can focus on resourcing priority crimes like violence against women and girls and county lines.
"We also welcome the additional investment in criminal justice and victims' services. We want to see the backlogs reduced in the courts and for victims to feel safe and confident to report crime and see justice done. The new funding will allow police and crime commissioners to work with criminal justice partners and victims' services to deliver real improvements on the ground."
National Police Chiefs' Council chair Martin Hewitt said: "We welcome the certainty provided to policing by the multi-year settlement and the continued funding for additional officers announced in the budget.
"This multi-year settlement will allow forces to focus resources into tackling priority crime areas for the public such as violence against women and girls, county lines drug gangs and serious violent crime. The additional funding for the wider criminal justice system will help us bring offenders to justice.
"The settlement will also allow us to invest more in the skills of our officers and staff and continue increasing the number of female and Black, Asian and other minority ethnic recruits, ensuring that policing becomes more reflective of the people we serve."
The Chancellor also announced £2.2 billion in funding for courts, prisons and probation services, including almost £500 million over the next three years to reduce the backlog of cases waiting to be dealt with by the courts.
Derek Sweeting QC, chairman of the Bar Council, said the Chancellor's announcement is a "step in the right direction" but warned: "There will still be a shortfall of funding to tackle the justice crisis, restore public confidence and reduce the backlogs in our courts and tribunals."
Jo Sidhu, chair of the Criminal Bar Association, described the funding allocation as "window dressing for the many thousands of victims of crime whose wait for justice will remain interminable as long and as until substantial sums are reinjected to pay properly for the criminal advocates".