PCC selects officer with 'desire to make a difference' to lead force
The police and crime commissioner (PCC) of Cambridgeshire has confirmed his preferred candidate for the role of chief constable.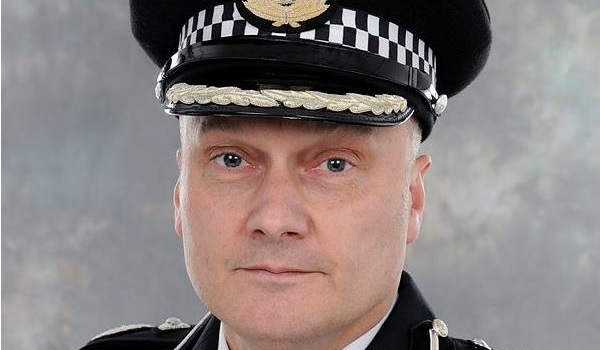 Nick Dean, currently the deputy chief constable of Norfolk Constabulary, was selected by Jason Ablewhite on Monday (July 16) following a "fair and transparent" recruitment process.
In addition to an interview with a panel – chaired by Mr Ablewhite – and taking part in a media exercise, several external representatives also questioned Mr Dean to assess how he would work collaboratively with communities and partners across Cambridgeshire.
Mr Ablewhite said: "I am delighted to put forward Nick Dean to the police and crime panel as my preferred candidate for chief constable for the constabulary.  Nick performed very well throughout the whole assessment process, with the appointment panel unanimously supporting my decision regarding Nick's proposed appointment.
"During his time in Norfolk, Nick has demonstrated great leadership showing an understanding and inclusive approach to working with the public, communities and partners, and genuine desire to make a difference to the county.
"In line with statutory procedures, I will be formally notifying the police and crime panel that Nick is my preferred candidate.  The panel will interview Nick at a public confirmation hearing on July 30, 2018.
"The panel will also have regard to the information I submit regarding the criteria used to assess his suitability, the terms and conditions of his appointment, and the assessment process that I followed."
Mr Dean began his policing career with Norfolk Constabulary in 1992, serving in both uniform roles and within the Criminal Investigation Department in King's Lynn.
Working his way up the ranks, Mr Dean took on an inspector role in which he worked closely with Lincolnshire Police and Cambridgeshire Constabulary in the pioneering Fens Project that looked at cross border policing.
In 2011, he was appointed temporary chief superintendent in charge of the County Policing Command, before being promoted to temporary assistant chief constable in 2013 and finally deputy chief constable three years later.
Mr Dean will start his new role at Cambridgeshire Constabulary at the beginning of September.