PCC pilots heroin addict treatment scheme at 'fraction of the cost of their offending'
A "groundbreaking" initiative to wean heroin addicts off the Class A drug by using a prescribed alternative is being introduced.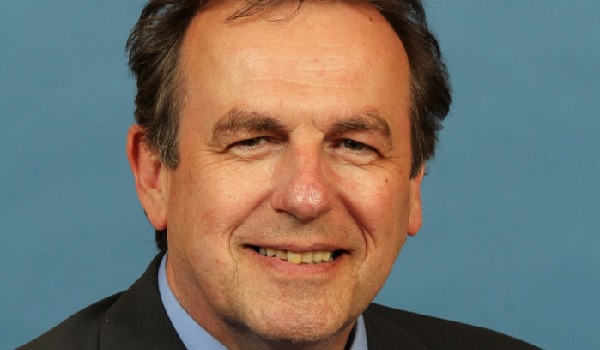 The pilot scheme aims to reduce the cost that drug dependency poses to local businesses and communities in Cleveland, as well as freeing-up police, NHS and other criminal justice resources.
It comes after analysis showed a group of drug-dependent offenders in Middlesbrough have cost the public £784,000 over the past two years.
Cleveland police and crime commissioner (PCC) Barry Coppinger unveiled plans for the pilot at a conference in Middlesbrough on Monday (September 3), which highlighted the latest research on reducing drug addiction.
Injectable Opioid Treatment (IOT) will see a clinic established that allows substance users to self-administer prescribed diamorphine three times a day while under medical supervision.
At the same time, a coordinated agency response will provide appropriate medical and housing assistance to get the users off the streets and back into society.
The pilot will focus on those addicts who do not respond to current strategies and find themselves on a cycle of offending to feed the addiction and prison.
It will cost £12,000 per addict, according to the PCC's office.
Mr Coppinger said: "It's clear that for a small group of addicts the current strategies are not working and if we don't try something new the cycle of offending and the enormous costs to society will simply continue and in all likelihood increase.
"For a fraction of the cost of their offending we can give these people hope and a chance to turn their lives around, protect the public and local economy and free up vital NHS and police resources currently devoted to dealing with this small group."
Daniel Ahmed, a clinical partner with the Foundations specialist GP practice, added: "Basically these were traumatised children who experienced adverse child experiences and are trying to survive these traumas.
"The rest of their lives have not been much better as they have been constantly punished by society."
In May this year, the North Wales, West Midlands and Durham PCCs sent a joint letter to the Safeguarding Minister urging for a review of the Government's continued opposition to drug consumption rooms.
Although IOT is completely different to drug consumption rooms, PCCs believe it paves the way for an alternative to criminalising drug addicts.
A Home Office spokesperson said it supports local areas that pursue heroin assisted treatment.
They added: "The Modern Crime Prevention Strategy recognises the potential of heroin assisted treatment (prescribed diamorphine) in helping people to recover.
"The reality is that at present they are on a cycle of addiction and offending until they die.
"There is evidence from the UK, and other countries, that supervised use of this in a medical environment as part of a treatment plan can help keep patients in treatment and out of criminal behaviour."