PCC model of governance 'has yet to settle down'
Her Majesty's Chief Inspector of Constabulary, Sir Tom Winsor, has told MPs that the Government should be cautious about extending the remit of police and crime commissioners (PCCs) while their model of governance is still in its "infancy".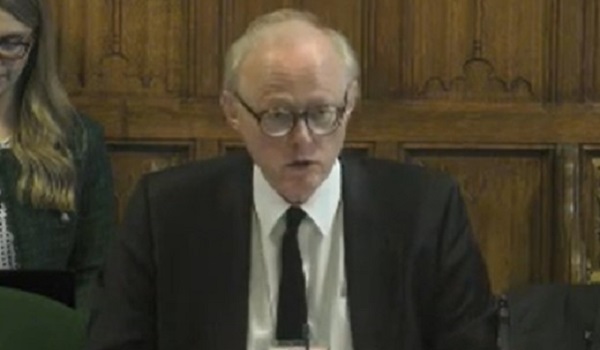 Speaking before the Home Affairs Select Committee this morning (March 2), Sir Tom was asked whether PCCs should have universal oversight of the fire service. He replied that such a case undoubtedly existed but needed to be part of a wider discussion.
Timothy Loughton, Conservative MP for East Worthing and Shoreham, commented: "It sounds like you're not a fan of PCCs."
Sir Tom replied: "I'm a great fan of some PCCs."
Mr Loughton asked if Sir Tom agreed with the principle of PCCs to which he replied: "I think it has many strengths on paper."
When Mr Loughton said he had to hear more "valedictory and reckless" comments, Sir Tom, who is stepping down from his role at the end of this month, suggested he read his final State of Policing report, which is published next week.
He added: "Democratic accountability of the police did not begin in two in 2012. It goes back for as long as there have been police and even further in fact. The idea that PCCs have monopoly on wisdom in relation to the affairs of the police is nonsense, of course.
"And there have been instances where some PCCs, happily most of them not re-elected, have done the most extraordinarily stupid things. The model has yet to settle down. The question for government and Parliament is do we want to give PCCs more functions when they are still in their infancy. That's a really big question."
Later in the session, Sir Tom sought to clarify his earlier comments. "I'm not against the PCC model. I think it has very significant strengths and very significant advantages over the police authority model. I think some PCCs have done an absolutely exemplary job."
The last election saw almost half of all PCC posts occupied by new candidates and Sir Tom said this had brought about some welcome changes.
"We don't inspect PCCs but there is obviously a very significant improvement in the professionalism and the approach of the new round of PCCs, building on and intensifying the quality of the PCCs that are still there," he said.