PCC: Let fracking company 'pay for their own security'
North Wales Police has stopped providing mutual aid after an intervention by the area's anti-fracking police and crime commissioner (PCC).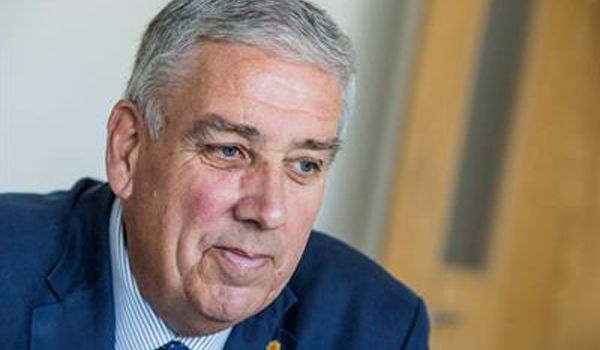 North Wales Police has stopped providing mutual aid after an intervention by the area's anti-fracking police and crime commissioner (PCC). The force will not provide any officers on mutual aid beyond next week despite Lancashire Constabulary's request for a further four weeks' assistance to police fracking protests in Preston. North Wales Police has provided a sergeant and six police constables to the Cuadrilla site near Preston but will withdraw its support to focus on tackling high summer demand in its own region. Mr Jones, a former member of 'Frack Free Wrexham', praised the force's decision to stop assisting Cuadrilla, tweeting: "Let them pay for their own security" He later added: "The force were aware I was unhappy but it was an operational decision over which I had no control as mutual aid between forces is provided as part of national agreement on strategic policing requirements. "I was told last week that there would be no further deployments after I made representations around capacity issues in North Wales and questioned how we could justify sending officers to Lancashire in those circumstances. "I've now been told there will be just one more week of support in Preston and that North Wales Police have refused a request for a further four weeks of reinforcements." The Cuadrilla site has seen daily demonstrations by protesters since the start of 2017. Drilling is expected to begin in August but campaigners have increased their activity with at least 21 'locking on' to make them difficult to remove. Lancashire Constabulary recently decided to police the site around the clock and called in mutual aid from neighbouring forces, including North Wales Police. Fracking is currently prohibited in Wales without express permission from the natural resources minister. Mr Jones questioned the use of Welsh officers when fracking is "more or less unlawful" in his own force area. In April, Lancashire PCC Clive Grunshaw's request for more government funding to meet the costs of policing the protests was rejected. Mr Grunshaw said Lancashire Constabulary's resources are being "stretched to the limit" as the activity costs the force around £450,000 each month. However, the Government's decision not to provide assistance means Lancashire Constabulary will have to spend at least £2.6 million before it is eligible for aid – and it will only be able to claim back anything over that initial spend. Commenting on his force's decision, North Wales Police Deputy Chief Constable Gareth Pritchard said: "Due to high demands in North Wales over the holiday season, we are unable, at this time, to offer any further support. "Colleagues in Lancashire are aware of and understand this decision." A spokesperson for Cuadrilla said: "We and the companies and individuals that work with us have a democratic right to carry out our lawful work without any of our staff or contractors suffering intimidation. "The right to protest should not supersede the right to work."