PCC: 'I will keep fighting' over protection for revenge porn victims
A third of all victims of so-called revenge porn drop allegations against former partners.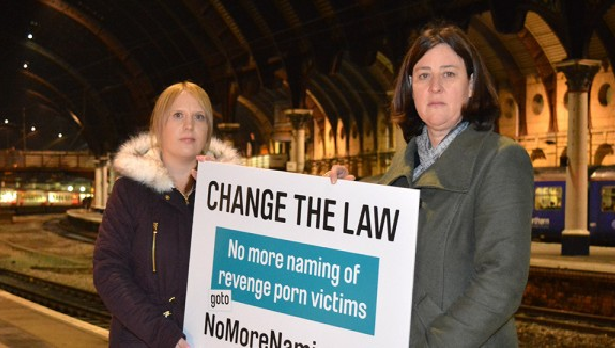 Figures obtained from a BBC freedom of information request show that 2,813 out of 7,806 victims chose not to support a prosecution.
Revenge porn – the publication of explicit material portraying someone who has not consented for the image or video to be shared – became a criminal offence under the Criminal Justice and Courts Act 2015. Perpetrators can receive up to two years imprisonment in England and Wales, and up to five years in Scotland.
The current legislation means that revenge porn victims are unique in that they are not protected by anonymity like other victims of sexual assault, and that media outlets are able to identify victims.
North Yorkshire police and crime commissioner Julia Mulligan launched a petition in 2016 to grant victims anonymity to improve conviction rates. She also wrote to the then Justice Secretary to urge a change in the law.
Ms Mulligan partnered with victim Keeley Richards-Shaw to call for an urgent review of legislation to ensure that victims do not go through excessive suffering and distress.
The petition currently has over 15,500 signatures.
The campaign – promoted with the hashtag #NoMoreNaming – hopes to improve conviction rates by closing the legal loophole.
A Ministry of Justice spokesperson said: "Revenge porn is an awful abuse of trust which leaves victims feeling humiliated and degraded. By making it a specific offence we sent a clear message that it will not be tolerated, and there have now been almost 300 convictions.
"We are committed to supporting and protecting victims. We have no current plans to extend automatic anonymity to victims of the offence, but we keep the law under constant review."
Mrs Mulligan said: "I have been pressing for a change to the law for two years now, and will keep going until I see the changes I know victims need. It cannot be right that victims can be prevented coming forwards because they fear being publicly named, and having no protection from the media should their case go to court. Victims have to be better protected.
"To build a stronger evidence base for changing the law, I will be launching a survey targeted at revenge porn victims in the coming weeks. I hope this will prove once and for all that the law as it stands is letting down victims.
"It's wrong that victims of this very personal and distressing crime are being violated all over again by their stories being played out online and in the media.
"Keeley has lived through this devastating experience and knows better than anyone the pain it can cause. I'm deeply impressed by her bravery in coming forward to talk publicly about her experiences and I am pleased to be able to stand shoulder to shoulder with her in calling on the Government to introduce measures that protect victims' anonymity."
Ms Richards-Shaw said: "Reliving my experiences through the court process was bad enough but when my name was splashed across the national media, I was totally distraught. I hadn't even told my own brother about what I had gone through. So I felt humiliated when people were ringing my parents and telling them they had seen my story on the internet.
"I regard myself as a very private person. But while I lost my right to privacy over what happened to me, I am determined to raise the issue as much as I can to ensure that victims of this sort of crime are not publicly named in the future. I regard the campaign as a fight for fairness and decent treatment of revenge porn victims."