PCC demands tougher laws on 'zombie crossbows'
A police and crime commissioner (PCC) who successfully campaigned to ban the sale of 'zombie knives' has turned his attention to crossbows.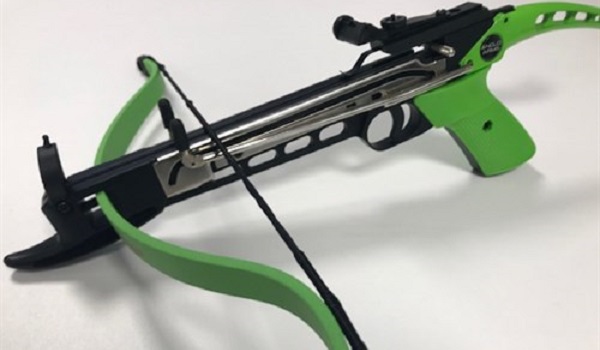 West Midlands PCC David Jamieson has written to the Government asking for a restriction on online retailers' ability to sell the 'zombie' versions of the weapons.
These "highly dangerous" crossbows – marketed at young people and bearing slogans like 'skull crusher' – are available without photo ID for as little as £30.
Mr Jamieson has purchased one of the weapons and expects tests by the National Ballistics Intelligence Service to prove the damage it could cause in the wrong hands.
The importation, sale and manufacture of zombie knives was banned in August 2016 following a campaign led by the PCC.
The large serrated blades are so-called as they are designed to resemble weapons used in zombie horror films.
They were often sold as collectible items but were used in a series of violent offences.
Despite the ban, many of the same retailers are still selling other 'collectible' weapons including crossbows, some of which have 80lbs of draw power, making them highly lethal.
Writing to the Home Secretary, Mr Jamieson said: "Like with the zombie knives; this is a deeply concerning item that exists on the market.
"It was a pleasure to work with your predecessor, the now Prime Minister, on stopping these weapons from getting into the wrong hands and causing serious harm.
"I hope that you will agree with me that these 'zombie crossbows' are in the same category and should not be on the market."