PCC confirms preferred candidate for next chief constable of Durham Constabulary
South Wales Police Deputy Chief Constable Rachel Bacon has been confirmed as the preferred candidate to become the next chief constable of Durham Constabulary.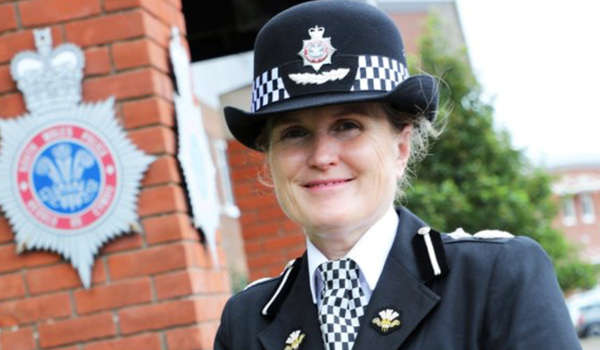 She will replace outgoing Chief Constable Jo Farrell, the first woman to hold the post in the force's 180-year history, who is leaving to take the top job at Police Scotland.
Police and crime commissioner Joy Allen said Ms Bacon has "a wealth of expertise and experience to bring to the role".
She said the appointment, which followed "a tough and robust interview process to prove her suitability and experience", will now be subject to a confirmation hearing by the Police and Crime Panel.
Ms Allen said: "I am delighted to announce Rachel Bacon as my preferred candidate for the role of chief constable.
"Ms Bacon has a wealth of expertise and experience to bring to the role and is already part of an outstanding leadership team that has effectively driven up standards and is leading the way nationally in vetting and counter corruption.
"Her skills have been duly tested during the selection process and I have full confidence that the force will continue to go from strength to strength under her supervision.
"Ms Bacon will be critical to the delivery of the remaining priorities in my Police and Crime Plan including those issues that matter to the public most such as anti-social behaviour, neighbourhood policing and public contact.
"Durham has a long history of success and remains one of best performing police forces in the country. I am determined that this continues by appointing a confident and strategic leader who can make her mark and take the force even further forward.
"This is not just my appointment – it is an appointment for the people of County Durham and Darlington. Our communities deserve the very best and I have every faith that Ms Bacon will steer the force with the courage and brilliance with which it is widely known."
Ms Bacon has almost three decades of policing experience in a variety of specialist roles.
Her policing career began with Sussex Police in 1995 where she worked in local policing and crime investigation. Following her role as a local policing commander in West Sussex, she became senior investigating officer across Sussex and Surrey and later head of crime and safeguarding for Sussex and Surrey, together with leading collaborated specialist crime units.
Mrs Bacon transferred to Northumbria Police as assistant chief constable with responsibility for change, custody, criminal justice and communications in 2017. She later took responsibility for crime, safeguarding and the Regional Organised Crime Unit and as an accredited strategic firearms and public order commander, has led many complex and serious operations on behalf of Northumbria Police.
She has been serving as deputy chief constable of South Wales Police since 2021 where she has ensured the force remains at the forefront of crime reduction nationally.
On top of her force responsibilities, she is the UK police lead for mental health and works nationally to improve policing services and police interaction in this area. This includes leading a national project to implement Right Care Right Person to ensure that the right service responds to calls impacting those in mental health crisis.
In addition, she is a member of the National Diversity, Equality and Inclusion Committee as the UK police lead for age.
A keen outdoor enthusiast, Ms Bacon is married to a member of a mountain rescue team and likes to spend her spare time in the hills or on the water.