PCC candidate disbarred over driving offence
The Conservative candidate in Wiltshire and Swindon's police and crime commissioner (PCC) election has been disbarred after a historical driving offence emerged.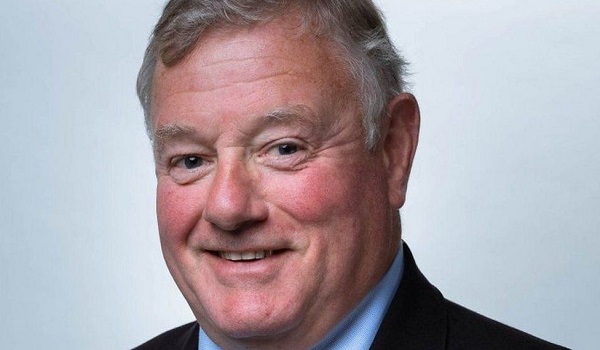 Jonathon Seed was the party's candidate for the post, which has been held by fellow Conservative Angus Macpherson since 2012.
Vote counting is due to take place in Salisbury on Monday (May 10), when the successful candidate is expected to be announced.
The Conservative Party said that Mr Seed had been disbarred after a historic driving offence had "come to light".
But in a statement, Mr Seed insisted he had declared the conviction to the party in his application to the role, which he said he had now withdrawn from.
Mr Seed said: "I can confirm that I have today withdrawn my candidacy for the post of Police Crime Commissioner for Wiltshire and Swindon.
"To the best of my knowledge and belief when I applied for, and became the Police and Crime Commissioner candidate for the Conservative Party in Wiltshire and Swindon, I was an eligible candidate.
"I have declared my 30-year-old driving conviction to the party in my applications both to be a Parliamentary candidate and more recently a PCC candidate.
"Party officials confirmed my belief that my offence did not disqualify me. I have now been advised that this is not the case, and that I am disqualified as a PCC candidate. I have therefore withdrawn.
"I am bitterly disappointed that I will not be able to take up the post if I were to be elected. I wish the successful candidate every success in the role.
"I will continue with my work as a local councillor and within the local community, to which I have dedicated my life for the past 20 years."
Mr Seed was re-elected as a councillor to Wiltshire Council for the Melksham Without West and Rural on Saturday.
A spokesperson for the Conservative Party said: "Due to a historic driving offence that has come to light, the candidate has been disbarred from becoming the PCC."
The legislation creating PCCs puts a stricter bar on historic offences, even if spent, than other elected positions.
Guidance on the Electoral Commission's website states that candidates cannot stand for election if they have ever been convicted of an imprisonable offence.
This disqualification applies even if the person was not imprisoned for that offence, or if the conviction has been spent.
Vote counting for the PCC post is due to start in Salisbury at 10am on Monday and is set to go ahead.
If Mr Seed wins the vote, another election will need to be held.
PCC election results declared so far are: Avon and Somerset – Mark Shelford (Conservative); Bedfordshire – Festus Akinbusoye (Conservative); Cambridgeshire – Darryl Preston (Conservative); Cheshire – John Dwyer (Conservative); Cleveland – Steve Turner (Conservative); Cumbria – Peter McCall (Conservative); Derbyshire – Angelique Foster (Labour); Devon and Cornwall – Alison Hernandez (Conservative); Dorset –David Sidwick (Conservative); Durham– Joy Allen (Labour); Dyfed-Powys – Dafydd Llewelyn (Plaid-Cymru); Essex – Roger Hirst (Conservative); Gloucestershire – Chris Nelson (Conservative); Gwent – Jeff Cuthbert (Labour); Hampshire – Donna Jones (Conservative); Hertfordshire – David Lloyd (Conservative); Humberside – Jonathan Evison (Conservative); Kent – Matthew Scott (Conservative); Lancashire – Andrew Snowden (Conservative); Leicestershire – Rupert Matthews (Conservative); Lincolnshire – Marc Jones (Conservative); Merseyside – Emily Spurrell (Labour); Norfolk – Giles Orpen-Smellie (Conservative); Northamptonshire – Stephen Mold (Conservative); North Wales – Andy Dunbobbin (Labour); North Yorkshire – Philip Allott (Conservative); Northumbria – Kim McGuinness (Labour); Nottinghamshire – Caroline Henry (Conservative); South Wales – Alun Michael (Labour); South Yorkshire – Alan Billings (Conservative); Staffordshire – Ben Adams (Conservative); Suffolk – Tim Passmore (Conservative); Surrey – Lisa Townsend (Conservative); Sussex – Katy Bourne (Conservative); Thames Valley – Matthew Barber (Conservative); Warwickshire – Philip Seccombe (Conservative); West Mercia – John Campion (Conservative); and West Midlands – Simon Foster (Labour).
Four of the PCCs are also fire commissioners. They are Essex, North Yorkshire, Northamptonshire and Staffordshire.