PCC calls for new law and greater police powers to combat revenge porn
"The Government, police and criminal justice system are collectively failing victims of revenge porn", says North Yorkshire police and crime commissioner (PCC) Julia Mulligan.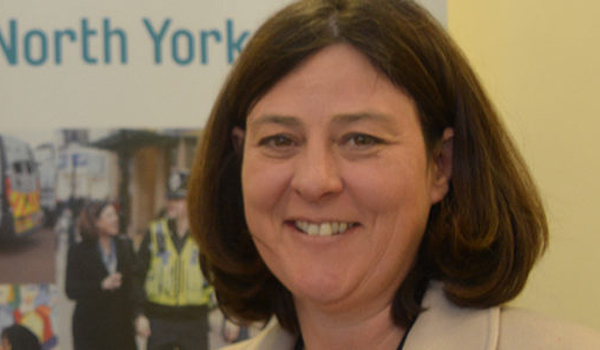 Ms Mulligan, who has been campaigning for a change in the law to protect those who have their privacy breached and their most intimate moments shared online, said: 
"They are being systematically let down across the board, not just by the legislation, but by the police and criminal justice system itself often not responding to reports of revenge porn in a consistent or supportive way.   
"The lack of anonymity is key to victims concerns and are actively stopping them coming forward to report their crimes.  At each stage of the process victims are less and less likely to proceed, in large part because they are more and more likely to be named, which brings with it stigma and shame." 
She added that the Government had done "absolutely the right thing" in its development of revenge porn legislation, but that it was now time to review it alongside other issues such as up-skirting ad fake porn, with new laws being enacted covering all types of image based sexual abuse as sexual offences, as they are very serious and life-affecting crimes". 
Her comments follow the findings of a survey of 92 revenge porn victims Ms Mulligan commissioned in which just four per cent of victims who responded achieved a successful prosecution. 
Ms Mulligan said: "There is no question in my mind – the law is not fit for purpose." 
She recommends that the Government should give anonymity to revenge porn victims by using the Domestic Abuse Bill; the law needs to be strengthened; and an Image Based Sexual Abuse Bill should be tabled in the longer term. 
In addition, she urges that the police need to be more empowered to be able to remove images rapidly; the Revenge Porn Helpline should be better-funded in the long term; and there should be a review and training developed for police and CPS practitioners. 
Currently revenge porn offences are classified as communication and not sexual crimes, which means that victims can be named in newspapers, on social media and on the internet. 
The results were published on November 20 in a report, 'Suffering in Silence: Why revenge porn victims are afraid and unwilling to come forward because of a fear they'll be named and shamed – and why that needs to change'. 
It revealed that 97 per cent of victims said that lack of anonymity was a major reason why victims did not report the crime, and 65 per cent did not report it as they felt embarrassment or shame. Meanwhile, 90 per cent of victims surveyed would have reported the crime to the police if assurances were in place, especially of anonymity.