PCC announces preferred candidate for chief constable of Dorset Police
Metropolitan Police Service (MPS) T/Assistant Commissioner Amanda Pearson has been chosen as the preferred candidate for the next chief constable of Dorset Police.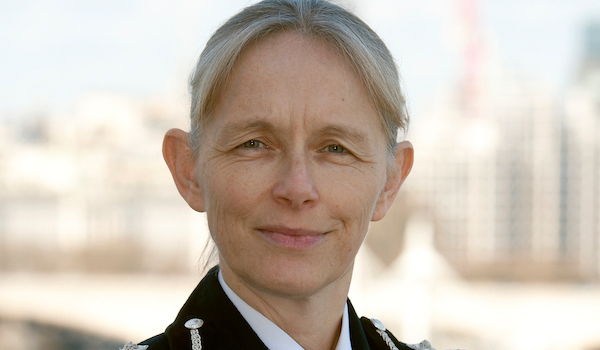 She will take over from Scott Chilton, who will be leaving Dorset Police to become the new chief constable at Hampshire Constabulary.
Dorset's police and crime commissioner (PCC) David Sidwick said Ms Pearson "was the outstanding candidate" from the final selection process.
Her appointment will be subject to a confirmation hearing by the Dorset Police and Crime Panel in February.
Mr Sidwick said: "Amanda Pearson was the outstanding candidate. I wanted someone who had experience across a number of forces, had worked across the breadth of policing, understood the diversity of Dorset and the needs of an urban, coastal and rural community. Amanda has shown that through her many years of experience in policing, dealing with significant challenges, that she is very much the right person for the job.
"What Dorset needs in a chief constable is a tough crimefighter who will drive forward and deliver on the Police and Crime Plan and policing vision that is already fundamentally delivering for the people of Dorset.
"I want Dorset to be the safest county and I know that Amanda shares that ambition and would work hard in order to achieve it.
"If confirmed by the Police and Crime Panel, Amanda will look to take over leadership of the Force in March and I am looking forward to working closely with her and her team to deliver the public's priorities for policing and Dorset being the safest county."
Ms Pearson has been in policing since 1993, across a number of forces including Hertfordshire, the City of London and Thames Valley. Most recently she has been with the MPS, where she is currently serving as T/assistant commissioner and is the National Police Chiefs Council lead for stop and search.
Ms Pearson, who became a chief officer in 2018 and lives in Ferndown, said: "I am honoured and delighted to be selected as the PCC's preferred candidate to be the chief constable of Dorset.
"I am excited by the prospect of being chief constable of my home patch, working closely with our communities, partners and the PCC to ensure Dorset is safe for everyone who lives, works and visits here.
"I look forward to working with our officers and staff – every one of them makes a positive contribution to keeping Dorset safe, and together with our leadership team, I will ensure they are supported to provide an even better service."
Mr Sidwick said Ms Pearson was chosen following an "intensive formal application and interview process", in accordance with national regulations. The process included a shortlisting panel, an appointments panel, an external stakeholder panel, an internal stakeholder panel, a media exercise and a presentation on how to further deliver on the PCC's Police and Crime Plan based on the needs of the people of Dorset.
Six candidates applied and three went through to the final selection process following shortlisting.
Mr Sidwick added: "All six candidates are respected leaders from within policing and I am grateful for their contribution toward an extremely competitive process."