PC killer committed suicide two months after starting prison term
The murderer of Police Constable Gordon Semple took his own life in his cell around a month after being taken off suicide watch, an inquest found.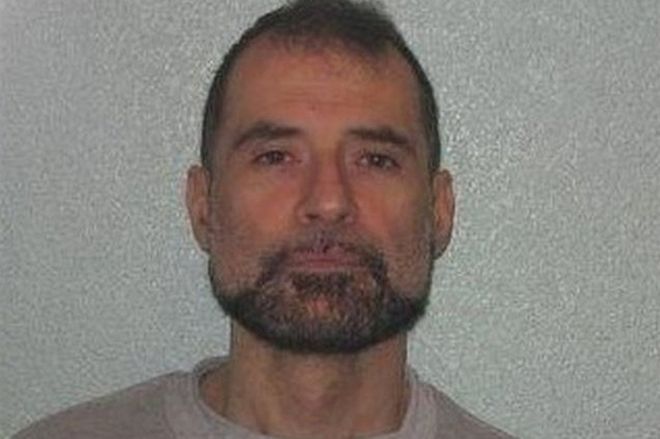 Two months into a life sentence for the horrific killing of PC Semple, Satan-obsessed Stefano Brizzi was found hanged at Belmarsh high-security jail in Woolwich, south-east London, on February 5 last year.
Brizzi, 50, was for a time on a programme for prisoners considered at risk, which provided a care plan and monitored mental health issues, a pre-inquest review hearing at Southwark Coroner's Court was told last August.
The crystal meth addict was taken off the programme on December 28, 2016 and several days later on January 4 the 'suicide watch' ceased.
The previous hearing was told a will and letters to his family and friends were discovered on his bed, which included the phrase "I die in peace".
The cause of death was hanging, with no injuries "implying altercation with another party".
At the full inquest, that ended last week, jurors were told he was an atypical prisoner with a high intellect who was left frustrated by the limitations of prison life.
The jury at Southwark Coroners' Court, who were asked by Coroner Dr Julian Morris to consider Brizzi's psychological state and the way he was monitored in prison before his death, heard he felt that he had ruined his life through drug addiction.
He was estranged from his family because he was a homosexual and HIV positive, said consultant forensic psychiatrist Dr Rachel Daly who saw him at HMP Belmarsh.
He had lost his job due to the severity of his drug problem and blamed crystal method addiction for finding himself in prison as a category A murderer, added Dr Daly.
The jury returned a verdict of suicide.
Brizzi strangled the Inverness-born Metropolitan Police Service officer during a bondage sex session. He then chopped up PC Semple's body with saws, cooked and tried to eat him.
The former Morgan Stanley IT developer met his victim on gay dating app Grindr, inviting him for a "hot, dirty, sleazy session" at his flat near London's Tate Modern gallery on April 1, 2016.
The Breaking Bad fan admitted to being inspired by the TV series as he tried to dissolve the 59-year-old officer's flesh in an acid bath.
He was arrested after neighbours complained of a foul smell coming from his flat.
Officers then found "globules" of flesh floating in the tub, bags of bones, and pools of human fat in the oven.
He had earlier thrown PC Semple's limbs into the River Thames.
Brizzi was sentenced to a minimum of 24 years of a life term for the murder.