PC furious after man who punched her serves just nine weeks
An officer with Devon and Cornwall Police has branded the justice system a "total farce" after the man who assaulted her was released from prison after serving just nine weeks of an eight-month sentence.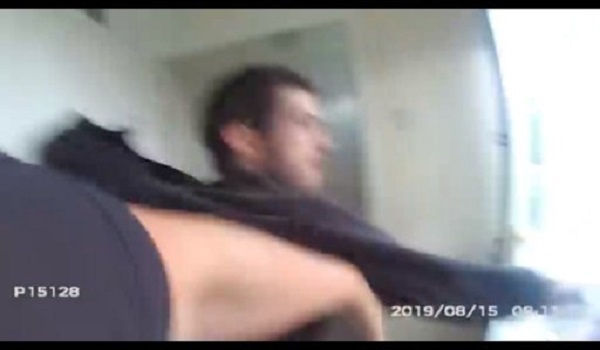 Police Constable Emma Buley was punched in the face by Sam Bowdrey while trying to arrest him in Bodmin in August.
Bowdrey pleaded guilty to assaulting the officer and her colleague and was told he would serve at least half his sentence before being considered for release on licence.
Writing on Twitter on Saturday (October 19) to express her frustration, PC Buley said: "On the 15th August, both myself and a colleague were assaulted by an offender. He had a long criminal record and was sentenced the following day to 32 weeks in prison. The judge stated he would serve half and would be released on licence to serve the other half.
"I find out yesterday that he was released on Thurs after serving just 9 weeks!! To top that, within 24hrs he broke the terms of his licence, and is now wanted on a recall to prison! This country really needs to sort our legal system out!! Total farce! #protectingtheprotectors."
Speaking at the time of the assault, PC Buley told ITV News it was the first time she had ever been punched and the force of the blow had made her fall backwards, forcing her to let go of Bowdrey.
It is not the first time PC Buley has used social media to highlight the issue. She previously took to Twittter to criticise Bowdrey's initial eight-month sentence as being too lenient.
"I'm a police officer doing my job," she wrote. "I joined to help people and protect the vulnerable not be assaulted!" She added that the term was not enough of a deterrent to stop such attacks happening again and tagged Prime Minister Boris Johnson into her Tweet.
PC Buley has received hundreds of messages of support, including one from Assistant Chief Constable Paul Davies who said he was disgusted and angered by the short sentence.
The Assaults on Emergency Workers Act 2018, which came into effect on November 13, 2018, imposes tougher sentences on people who attack 999 workers in the line of duty, doubling the maximum sentence for assaults on police officers and other emergency service workers from six to 12 months.
The Act, dubbed the 'Protect the Protectors Law', is the first time that police, paramedics, nurses, firefighters and other 999 staff receive special protection for when they are assaulted at work.
Around 40 per cent of police officers say they have been attacked by someone with a weapon, including a knife, bottle, axe or firearm, at least once in the last year. Six per cent of officers say they experience such an attack on a monthly basis.
Jim Purkiss, acting secretary of the Devon and Cornwall Police Federation, said: "An assault on a police officer is an assault on the public. Decisions to release offenders on occasions like this have a huge impact on the members we represent.
"Police officers are not alone, however, as the criminal Justice system is failing victims time and time again. With the aims of the Assaults on Emergency workers Act supposedly to impose tougher sentences on offenders, what hope and confidence do the public have?
"We urge the Government to address the concerns our members and the public have with the criminal justice system."