PC Claire Boddie cleared of Taser misconduct
An officer who Tasered a race relations adviser has now been cleared of misconduct in what was described as a 'very difficult situation'.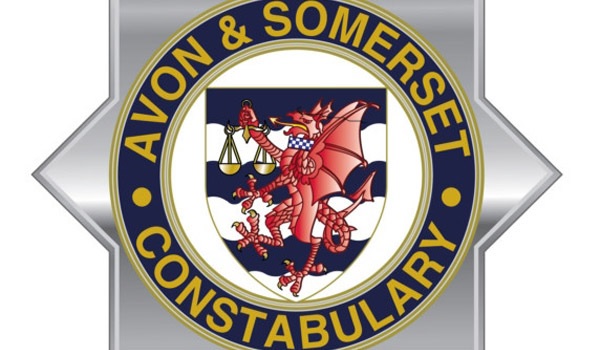 PC Claire Boddie had been accused of using unreasonable force when she mistook 65-year-old Judah Adunbi for a wanted man and discharged a Taser at him in January.  
The Avon and Somerset Constabulary officer told a misconduct hearing today (August 5) that the force she used against Mr Adunbi was lawful because he posed a threat.  
A previous criminal trial cleared the officer of 'assault by beating' as body-worn video (BWV) footage played to the court showed Mr Adunbi saying he would "put her to sleep" as she drew her Taser.  
The Independent Office for Police Conduct (IOPC) said in July there was a case to hear for misconduct on the grounds that the officer used unlawful force when discharging the weapon and that Mr Adunbi was within his rights to refuse to identify himself.  
Avon and Somerset Constabulary Chief Constable Andy Marsh said: "The initial incident, subsequent court case and misconduct proceedings have had a profound impact on all of us, especially PC Boddie. The decision to clear her of misconduct was made by a panel of experts, led by an independent chair, following a hearing held in public." 
Mr Adunbi was Tasered after officers mistook him for Royston McCalla. It has emerged that he has previously been mistaken for the same suspect in 2009.  
Mr Marsh added: ""Following this outcome, I'd like to recognise the significant impact this incident has had on Judah Adunbi and regret the distress he's experienced over the past year-and-a-half. 
"This was a very difficult situation and I clearly wish it had never happened. It's always regretful when cases of genuine mistaken identity occur and we'll take all the necessary steps to make sure this doesn't happen. 
"I believe it's important to create a learning environment rather than fall back into a blame culture. There's a difference between mistakes and misconduct and we have to learn from both. 
"Police and communities must continue to work in unity to create strong, positive and progressive neighbourhoods. We've come a long way since the challenging relationships of the past, but we can't be complacent and have to work hard to make sure we provide outstanding policing for everyone. 
"In order to build and maintain trust, we welcome public scrutiny. That's why we're committed to being as open and transparent as possible and greatly value the work of our scrutiny panels, made up of independent members of the public, who hold us to account and help us to improve. 
"It's also why we have equipped our officers with BWV – to be an independent witness – and why we respect the role of the IOPC."  
PC Boddie began her police career in 1994 at Avon and Somerset Constabulary as a special constable and then joined Wiltshire Police as an officer in 2008. 
After transferring back to Avon and Somerset, PC Boddie completed her second Taser training course in 2014.  
"I think this is an important moment to reiterate our absolute commitment to becoming a police force more representative of the communities we serve," said Mr Marsh. 
"Under-representation is a societal issue that's much wider than the police, but we're taking many positive steps to addressing this imbalance, including some pioneering and progressive work being carried out by our Inclusion and Diversity team and staff associations. It's having an impact. Between October 2016 and March this year, 14 per cent of our student officers were from a BAME (black, Asian and minority ethnic) background, compared to a national average of 11 per cent. 
"We're asking for the community to keep working with us. Help us become a more diverse police force and break down barriers so we can be truly reflective of our wonderfully diverse communities."